Looking for stylish beach outfits but don't want to spend a fortune? We've got you covered with the most affordable and best swimsuit brands for the summer!
We have found swimsuits that are inspired by the hottest designer of luxury swimwear brands but cost a fraction of the price of Jade Swim, Andie Swim collection, or Frankies bikinis.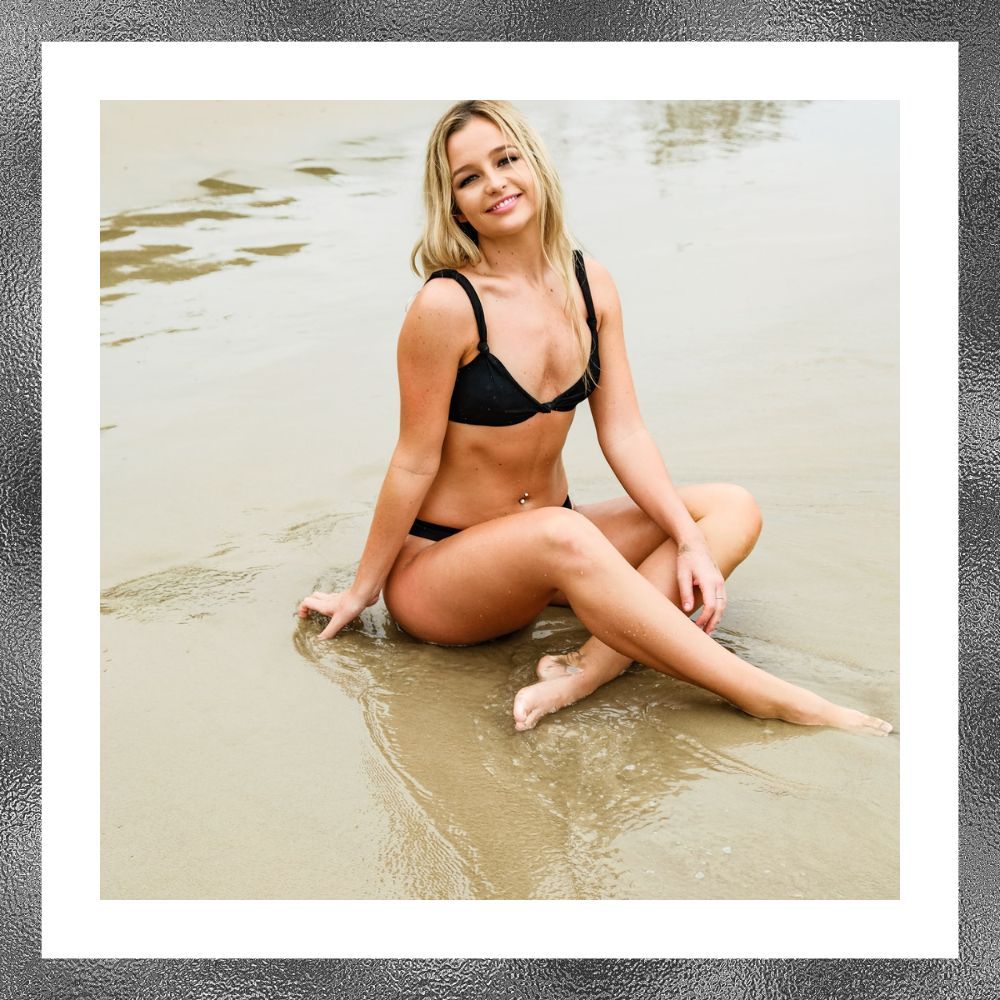 You won't believe the amazing high-quality fabrics and fit of these swimwear styles until you see them for yourself.
You will think you are shopping for beach attire from a London-based brand this summer season.
You're in luck! In this blog post, we will be showcasing some of the best lookalike swimsuits for your favorite summer beach outfit.
You can find most styles for a fraction of the price just click and buy, its a one-stop-shop for all body types.
Whether you're looking for a one-piece, one-shoulder animal print swimsuit, a two-piece sporty swimsuit with bright colors, or minimalist silhouettes triangle bikini top made from recycled materials, we have you covered, as much or as little as you want to be covered.
So sit back and relax while we show you some of the most stylish beach outfits, one and two-piece suits, a mesh dress to outshine the summer sun and dupes that can compete with any luxury brand!
Who ?
Y.O.U Beloved, you are our people! We have found our Tribe.
Why ?
Because you deserve it, everyone deserves to feel beautiful!
How do we do it?
We pour over as many reviews as we can to find classic designs and what is trending for  the warm summer sun by the top haute couture designers like Monday Swimwear, Jade Swim or Lisa Marie Fernandez and we find their affordable doppelgängers for all body types. Yep...we do!

You want to wear a designer swim label this summer, but don't want to spend the money.

Designer swimsuits can be expensive, and you might not want to spend that much on your summer wardrobe, especially if you're only going to wear to a girls brunch.
Read on to see the brands to shop for a stylish beach outfit and swimsuit look-alikes called Dupes.
These swimsuit brands are made from the same high-quality materials as the designer brands, but we have found them at a fraction of the price.
Something for every body type and style preference. Bold prints and bright colors, eco-friendly, tie-dye, square neck, striped solid, a knit dress, a crochet dress?
Yep, we have found the best beach outfits of all time.


So...Ready?...Set?...Let's go ...
1) Gingham Is IN Alexandra Miro and Haight Will Cost You Around $140-$250...Not Bad....We Have Found Better
Cupshe One-Piece Swimsuit Bowknot Houndstooth Print Cut Out Bathing Suit looks more expensive than the designer option!
2) Strappy Is In and Hot This Summer - Jonathon Shimki Will Set You Back $180-270 Per Suit!
We can do better! Look at this one ❤️
This is the swimsuit you have been dreaming of! The Avanova is a show-stopping strappy one-piece that is both chic and flattering. Cover up with a mini dress and cute sandals to head to beach party with your date and have a major moment when you take his breath away .
The strappy Jonathon Simkhai Dupe.
Sexy detail adds a touch of designer glamour, while the fitted silhouette hugs your curves in all the right places.
This swim brand has bikinis and one pieces and come in bright colors.
Whether you are lounging poolside or enjoying a day at the beach, this suit will have you feeling confident and gorgeous.
3)The Designer Matteau Is All About Femininity...Expensive Femininity...  
Cupshe's One Piece with ruching, tummy control and the luxurious rich color will make absolutely make  you feel like an Italian goddess. Throw on a pair of denim cutoffs and cute bucket hats and this is becomes a running errands outfit and then home to jump in the pool.
V Neck One Piece Swimsuit with Shirring Design at Waist and Adjustable Shoulder Straps.  A Mattaeu Swim Dupe.
This chic and flattering suit is perfect for showing off your curves, coes in deep earth tones and the straps add a touch of intrigue.
Whether you're lounging by the pool or strolling along the beach, you'll look absolutely gorgeous in this suit.
4) Basic Bandeaus -A Timeless Classic and Chic Favorite From The 80's - Eres and Marie Hoffman Are Not Charging 80's Prices But These Guys Are...
Zafuk strapless - Step out in style this summer with their chic and gorgeous strapless bandeau one-piece swimsuit.
This striking suit is inspired by French models and is guaranteed to turn heads when you hit the beach.
The flattering design accentuates your best features, while the built-in cups provide support and shape.
It also come with a detachable, adjustable strap.
Whether you're sunning yourself on the sand or taking a dip in the pool, you'll look and feel amazing in this sexy one-piece.
Women's Ribbed O Ring Lace Up Tie Side Bandeau Bikini Set Swimsuit Eres Designer Dupe. Put on a big floppy sun hat and everyone at the pool will wonder who the mystery woman is !
Get ready to make a splash!
5) Girl and Sea Swimline Has a Gorgeous Two-Piece                       Strappy Cut Out Designer Dupe Bikini Perfect For                             Making A Statement At The Beach Or Pool This Summer.
The bright colors and animal prints are eye-catching and fashionable, while the french "strip" design top and high-waisted bottoms are flattering and sexy.
The high cut of the bottoms also elongates your legs, giving you a glamorous look that will turn heads.
Women African Backless Bikini High Waist Tankini Bathing Suit Strap Swimsuit Set. Style tip: Wear the top with a pair of denim shorts and some cute flip flops and you have a complete stylish beach outfit.
The Girl and Sea is sure to make you feel even more confident and beautiful than you already are.


6) Flesh Tones Are The Elegant Vibe For Summer 2022...
Hunza G, Matteau, or Cult Gaia Know What's Going On                 For Sure ... BUT Why Pay $300 For One Bathing Suit That May Be OUT Next Season?
Baleaf One Shoulder One Piece - OMG EVERYONE should get this suit ...it just looks that good on !!!!! Channel your inner Wilma Flintstone
Women's Ruched One Shoulder Swimsuit One Piece Modest Bathing Suit for Tummy Control Hunza G Designer Dupe
7) Sweaty Rocks Pale Pink Two-Piece High-Waisted                       Ballerina-Look, Just Precious.
Step out in style this summer with our chic and gorgeous strapless bandeau one-piece swimsuit.
Introducing SweatyRocks, the hottest new swimwear brand on the market!
Women's Two Pieces Swimsuit Solid Color Tie Side Top High Waisted Bikini Set
Their stylish and sexy bathing suits are perfect for any summer occasion, whether you're chilling by the pool, partying at the beach, or enjoying a day at the spa.
The use top-quality materials and figure-flattering cuts and bikini styles will make you look and feel your best.
The trendy designs, bold prints, and vibrant colors will keep you ahead of the fashion curve.
Whether you're looking for a tie-side bikini or a cheeky thong swimsuit, we've got you covered.
So what are you waiting for? Get your Sweaty Rocks on today!
8) Ruffles are Hot Hot Hot ....JadeSwim ...
Alexandra Miro Prices Are Not Not Not
Splendid  Standard is swoon-worthy sophisticated swimwear. Stylish and elegant.
It should be the envy of the designer fashion industry.
Made from the highest-quality material, this pale blue bathing suit is simply perfect for a day by the pool or at the beach.
Featuring a flattering silhouette, this bathing suit is sure to make you stand out from the crowd.
With its cute and feminine design, this ruffled bathing suit is perfect for showing off your curves.
You must add this beautiful piece to your wardrobe!
No, we are not a former fashion editor  but we should be, well no, not former ...you get the point
9)Welcome To The World of  CHYRII ! Sexy period !
Our exquisite cut out swimsuit bikini is perfect for making a statement on the beach or poolside.
The high-waisted design flatters your figure, while the corset waist belt emphasizes your curves. Made from premium quality material, our swimsuit is both stylish and comfortable.
Stand out from the crowd in this unique and stylish bikini. The moon and star celestial print is sure to turn heads, this swimsuit will have you looking and feeling your best.
Make a splash in style with CHYRII. You don't need a luxury swimwear brand to feel like a million bucks.
10) Ruched Swimwear Is a Win For All Of Us ...No One Does        It Better than House of Aama...for $330 ...We Found                        Some More Affordable And Beautiful Options!
American Trend Boyshort  swimwear collection gets a lot of votes for fit and quality. The v-neck one-piece matte collection swimsuit is a showstopper, perfect for making a statement at the pool or beach. This go-to can even compete with the big league french label of Isabel Marant
It features a halter high neckline with a ruched tummy control panel that will flatter your figure and Dupes the House of Aama Boyshort One Piece
Womens Vintage Swimsuits Push Up Tummy Control One Piece Athletic Plus Bathing Suit Womens Swimwear.
The backless design and cheeky cut bottom will make you stand out from the crowd.
The high-quality fabric is stretchy and comfortable, ensuring you'll have a great time in the sun.
11)Floerns  Knows Beach Season Is Here And We Know You       Need a New Bikini !
This two-piece set by Floerns   will have you feeling your best.
The high-waisted bottoms provide full coverage while the halter top with self-tie strings gives you adjustable support and cleavage.
Women's High Waist Leopard Bikini Buckle Front Two Piece Cheetah Swimsuit
The ruched detail on both the top and bottom of this set are figure-flattering and will have you looking great no matter what your body type is!
Sure to become your go-to for the season.
12) Cute-Cut-Outs by Jaquemus or Zimmerman Are                       Gorgeous But Co Cut-Rate Prices There ...Up To $395 For       ONE SUIT !!!
Chyrii is almost an identical option. A sexy one-piece swimsuit. This scoop-neck cut-out, high-cut Monokini.
The bright Hermes like orange color is sure to turn heads, while the figure-flaunting silhouette will make you look and feel your best.
13) Zimmerman Loves Ruffles And Flowers...The House of Femininity
This Hilinker ruffled one piece will show off your figure beautifully with the elegant square neckline, while  the mid-rise bottom provides moderate coverage.
The floral patterns and feminine ruffles are perfect for making a statement on the beach or poolside.
14) Magda Butrym And Bottega Veneta Want To Take It Back a Notch - Retro Styles And Patterns Are What They Are Selling This Season ...For Uh ...Only $650
Welcome to Inadays, where you'll find the latest in fashion-forward women's swimwear.
Their one shouldered one-piece  cut out bathing suit is perfect for making a statement at the pool or beach.
The high-cut design and low back padding create a flattering silhouette, while the bold color options will make you stand out from the crowd.
Whether you're lounging by the pool or enjoying a day at the beach, Inadays has the perfect swimwear to help you make a splash.
Their collection of contemporary one-pieces are designed to flatter your figure and make you feel confident and stylish.
With a variety of colors, prints and metallic finishes to choose from, you're sure to find a swimsuit that fits your personal style.
15) Everae Is All About Clean Lines and Texture ...That Goes For Around $300
A retro pattern has a halterneck design and the bottoms are high cut making your legs look like they are a mile long.
Tempt Me Women's Retro One-piece Sexy Demi Push Up ...Looks almost exactly like the Evarae Parker
This swimsuit is perfect for swimming, sunbathing, or just lounging by the pool.
The Tempt Me one piece bustier, corset look one piece Designer Dupe is sure to turn heads and make you feel confident and beautiful.
Bonus Shopping Guide
Let's Talk Hats...What is happening with Summer Hats? A Eric Javitz Designer Packable Cap will Cap Off at $275 ...
Try this one on for size. Its elegance and understated look with have other women looking at you with a wee bit of envy ... most will probably  just ask where you got that adorable hat!
SUSTAINABLE RECYCLED FABRIC:

Jolyn Sustainable Swimwear ...Sizes For Everyone
This eco-friendly, swimwear line uses recycled nylon and have nice clean lines and modern designs.
The sustainable techno-fabric is made from recycled fishing nets and other post-consumer nylon.
*Plus Size Available in this brand

FAQs
Wrapping It Up 😭
So Thank you so very much for stopping in and taking a minute to read our Fashion Ratings.
We've found some amazing dupes that are made of high-grade materials and feature beautiful designs.
Lucky they're affordable so you can get several different styles to match all your outfits.
Girl code ... we won't tell 😘
Yeah, we know …awesome! Click through to check prices and see for yourself, these gems are all hot and affordable.
Be sure to come back soon; we'll be updating our ratings often.
If you like what we are doing don't forget to post our ratings on your social media and share your email for more content.
If you do buy one of our suggestions please share posts and we will feature it on the Gram.
Thank you for taking the time to visit today. We hope you have found your next favorite thing here on FashionRatings.com and we look forward to you visiting again.
As Amazon Ambassadors we may earn a commission on qualifying purchases made through our site and links, at no cost to you. Happy Shopping 🛍