In the world of fashion, some trends come and go quickly, while others have staying power. The organza smocked puff sleeve midi dress is definitely in the latter category.
This pretty and timeless piece has been floating around for years, and it shows no signs of going anywhere anytime soon.
Let's take a closer look at this fashion icon and find out what makes it so special.
FAQS:
What is an Organza Puff Sleeve Dress?
An organza puff sleeve dress is simply a dress that features billowy, voluminous sleeves made from sheer organza fabric.
This style of sleeve is also sometimes referred to as a "bishop" or "puffed" sleeve.
The rest of the dress can be made from any number of fabrics, although organza is a popular choice because it's so light and airy.
Always make sure to check the manufacturers recommendation before you machine wash.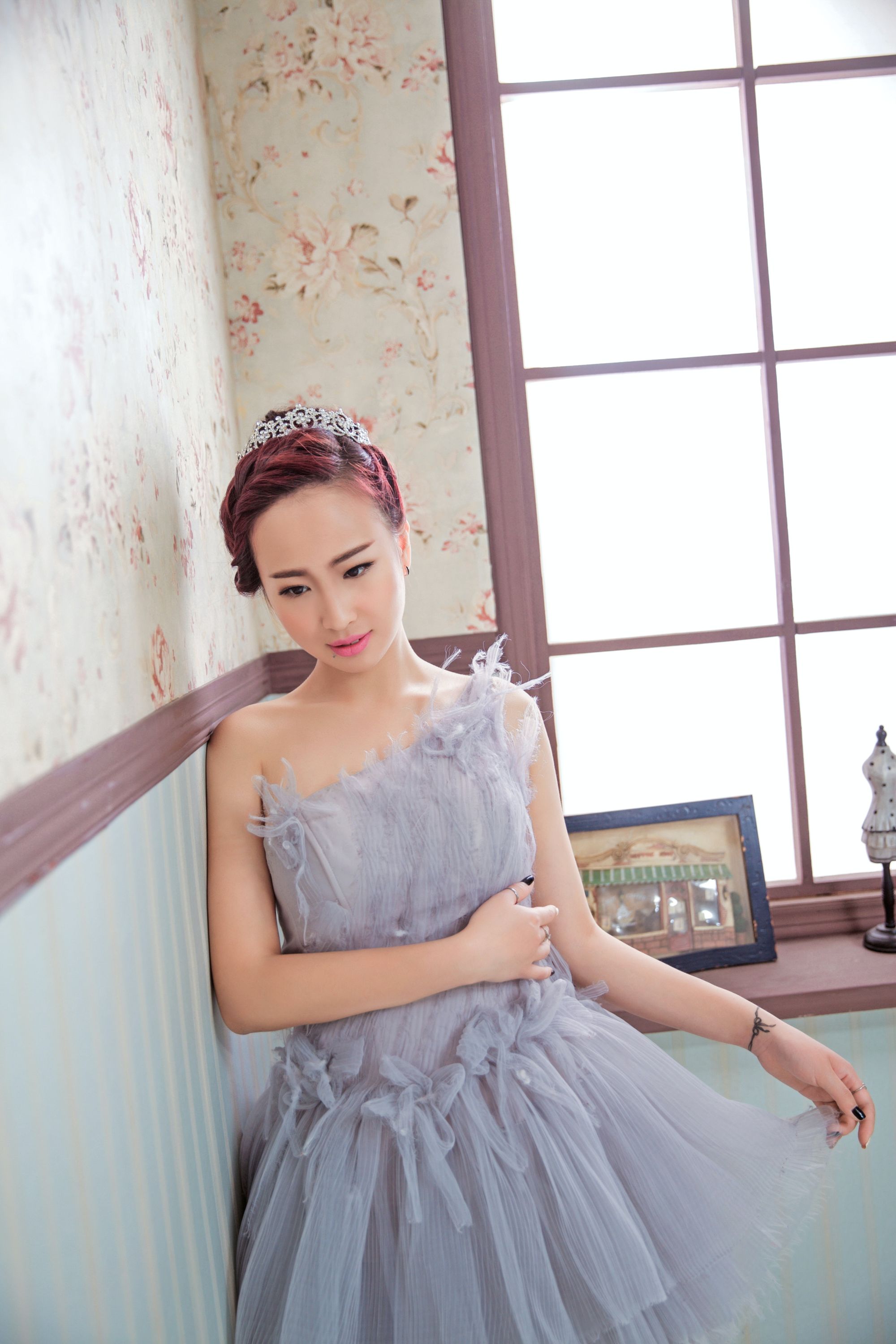 The organza puff sleeve dress first came into fashion in the Victorian Era when women wore dresses with big, puffy sleeves to signify their high social status.
The trend had a resurgence in the 1950s thanks to Audrey Hepburn and other style icons of the time.

In recent years, the organza puff sleeve dress has been enjoying something of a renaissance, appearing on red carpets and runways alike.
Celebrities like Blake Lively, Rihanna, and Kendall Jenner have all been spotted wearing this style of dress.
Why We Love It :
So why do we love the organza puff sleeve dress so much? For one thing, it's insanely flattering. The billowy material help to balance out the hips, creating an hourglass silhouette that looks good on just about everyone.
The lightness of the organza fabric also helps to keep the overall look from feeling too heavy or overdone. Once always made from silk but now polyester are made to look and feel like silk—perfect for occasions when you want to make a statement without looking like you're trying too hard.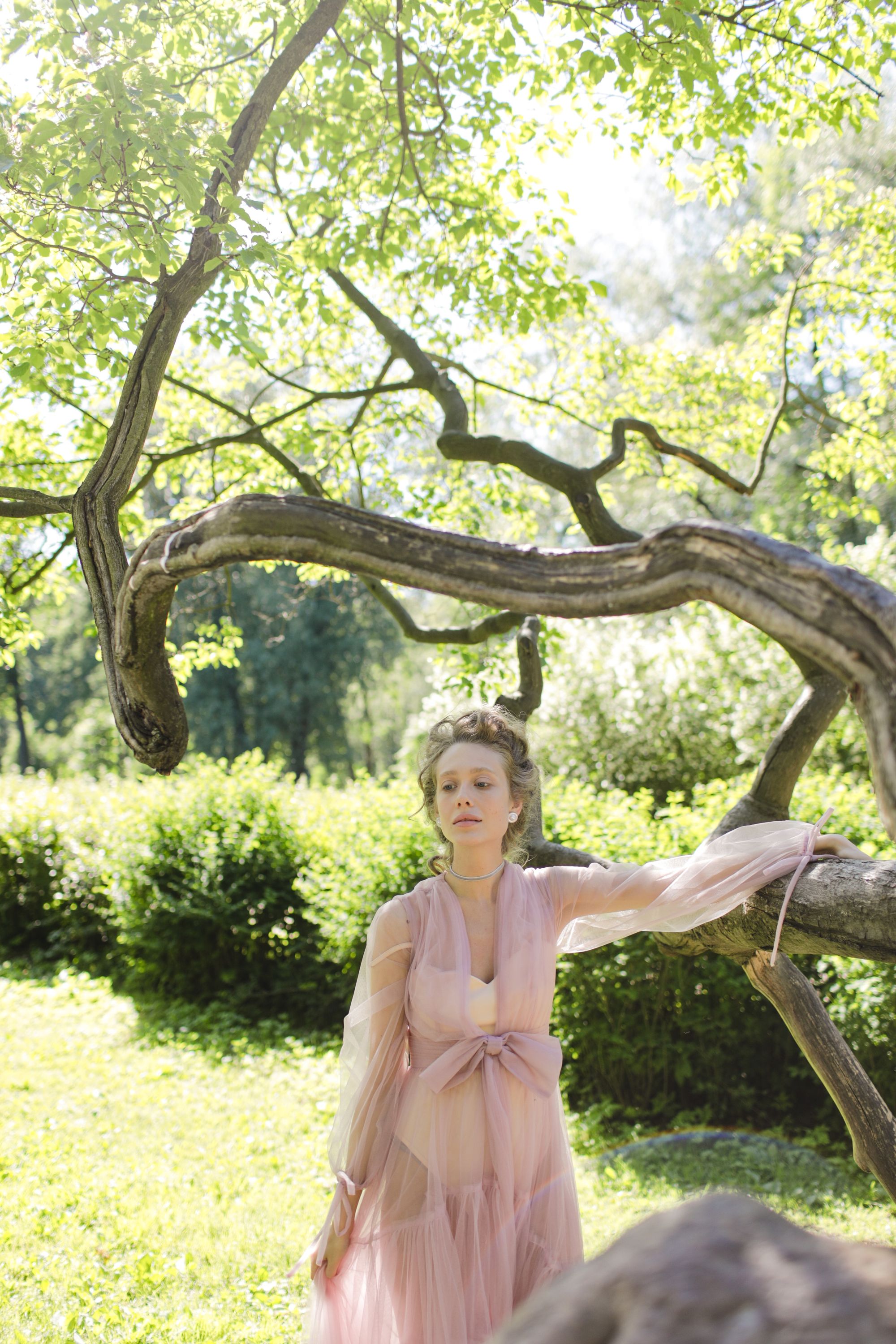 How Do You Wear It?
The best thing about an organza puff sleeve dress is that it can be dressed up or down depending on the occasion. For a more casual look, pair your dress with sneakers or flat sandals.
Throw on some hoop earrings and you're good to go! If you're dressing up for a wedding or another formal event, slip into some heels and grab a clutch purse. Add accessories, a statement necklace or earrings to take things up a notch.
Organza puff sleeve dresses are insanely flattering, versatile, and perfect for just about any occasion—no wonder they've been around for centuries!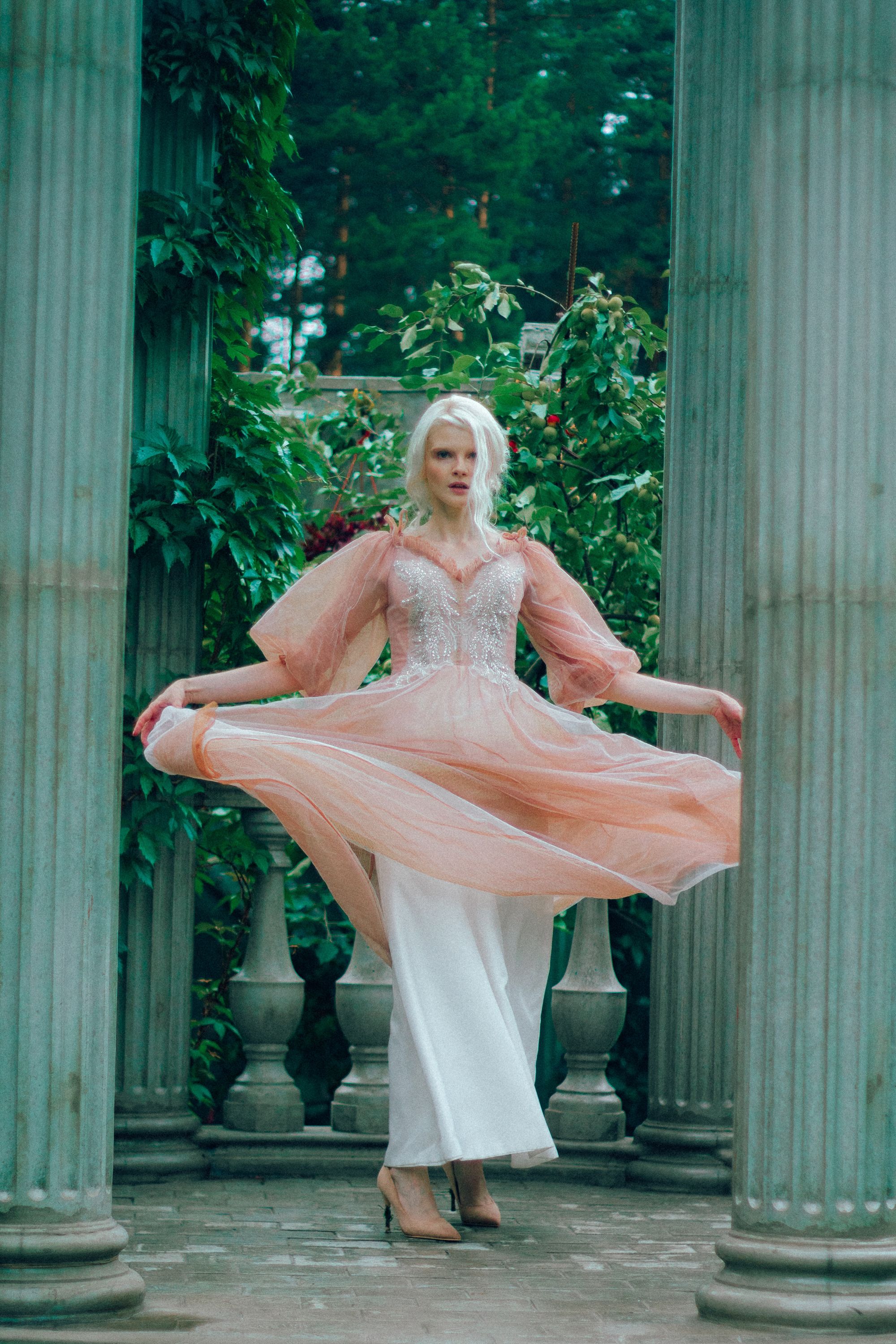 So if you're looking for a timeless piece that will make you feel like a million bucks, an organza puff sleeve dress is worth considering. Trust us, you won't regret it!

An organza puff sleeve dress is a perfect option for any special occasion! The billowing sleeves and voluminous skirt create a look that is both elegant and fun. A cinched waist creates a flattering silhouette and makes for a beautiful outfit.
Organza Sleeveless Midi Dress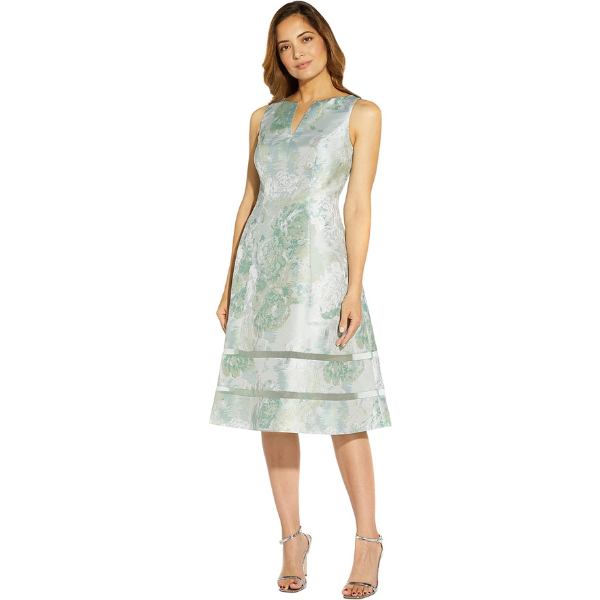 This stunning dress by Adrienne Papell features intricate jacquard detailing throughout, adding a touch of glamour to your look. The organza trim at the neckline and hem completes the look, making it perfect for special occasions.
Yellow Organza Puff Sleeve Mini Dress: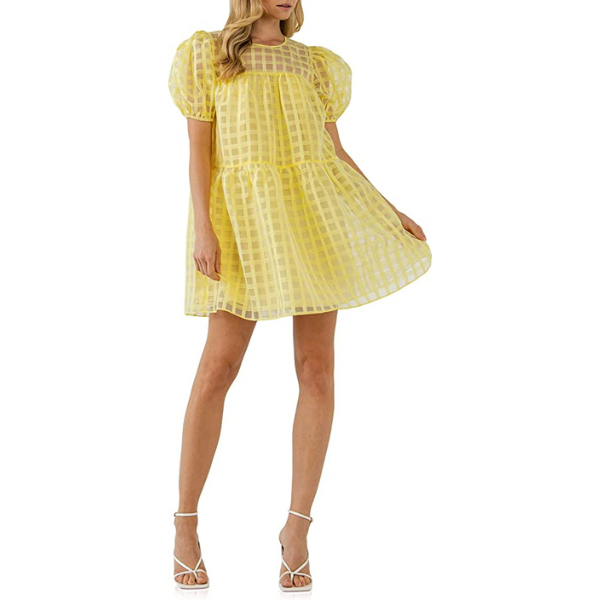 Pretty and delicate, the English Factory organza yellow puff mini dresses are perfect for any special occasion. The soft, sheer fabric makes them light and airy, while the colorful puff detailing adds a touch of fun.
Black Organza Puff Sleeve Mini Dress: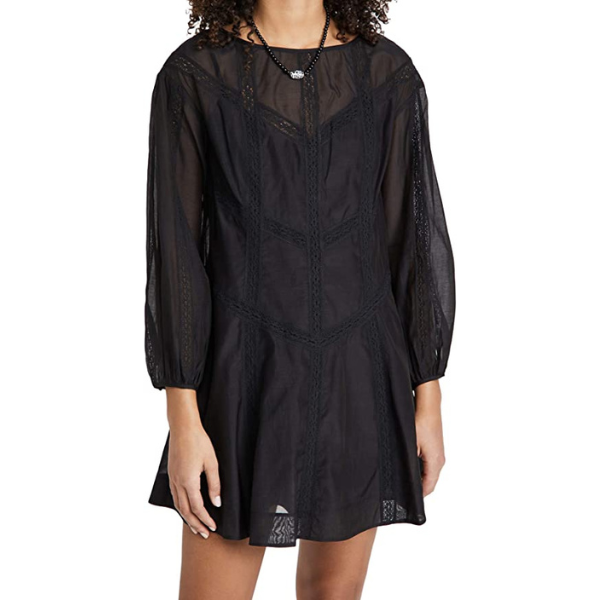 This Rebecca Taylor mini dress is made from luxurious organza and features long sleeves and a round neckline.
The dress is cut on the bias for a flattering fit, and is finished with delicate eyelash trim.
Black One Shoulder Organza Dress: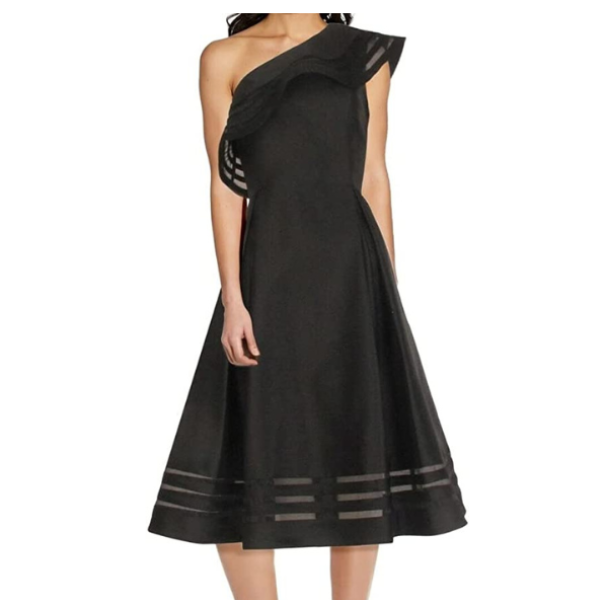 This stunning Mikado Organza dress from Adrianna Papell is perfect for special occasions. The fitted bodice is adorned with delicate lace appliques, and the flared skirt flows gracefully to the floor.
Little White Dress Organza: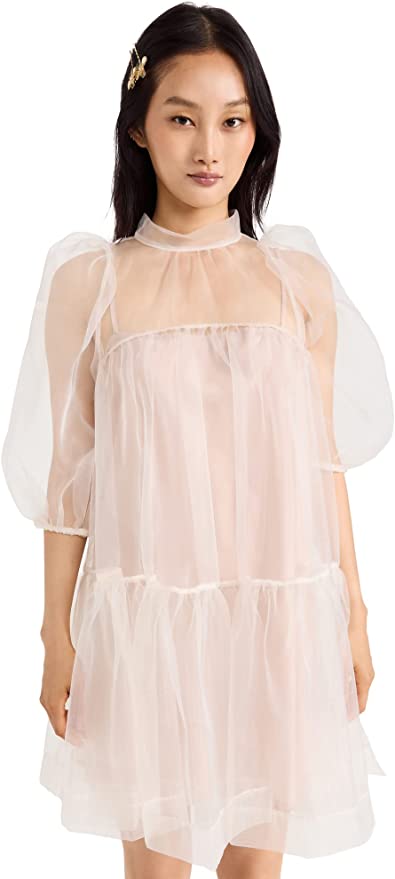 The Charm Dress by Black Halo is a versatile and chic piece that can be dressed up or down. It features a flattering fit-and-flare silhouette, a high collar and square neckline, and puff cap sleeves.
The dress is made from luxurious fabric with a subtle sheen, making it perfect for special occasions.
Make sure to check the size chart to check band size, cup size, sleeve length and the like to ensure satisfaction upon arrival of your new favorite thing.
A little ad blocker never hurt anybody- especially not your wallet. You're trying to price compare between two online stores and finally find the perfect organza puff sleeve dress, but as soon as you put it in your bag and click on the checkout button, a pop-up ad for the store appears and blocks your view.

You frantically search for the X to close the ad, but it's nowhere to be found. Annoyed, you leave the site and vow to never shop there again.
If only you had known about AdBlocker Plus! With Ad Blockers Plus, you can say goodbye to annoying ads and pop-ups once and for all. Not to mention, it's free to join and takes just a few seconds to confirm and install on your browser.
Thank you for taking the time to visit today. We hope you have found your next favorite thing here on FashionRatings.com and we look forward to you visiting again. Please like and subscribe for new promotions.

As Amazon Ambassadors we may earn pay or a commission on qualifying purchases made through our site and links, at no cost to you. Happy Shopping 🛍