Looking to add a little edge to your style but don't want to wear pants with ripped knees? Then women's wide leg jeans are the answer! This versatile piece can take you from the office to a night out with ease. And, what's great is that black is always in style.
There are so many options today for the wide leg look. Most recently this style has been associated with streetwear or Y2K Fashion but it's so much more than that.
Whether you're dressing up or dressing down, these pants will always make you look chic. In this blog post, we'll show you how to put together cute outfits and rock a black wide leg pant like a boss!
We have read 100's of 5 star reviews and sorted through the featured shops looking for the best brands, new arrivals and select items to find you the perfect pair of wide leg jeans.
Read on and tap any link to take you to Amazon and check the prices, browse and shop today.
The Culotte:
Culottes were the original wide leg pants in women's fashion. Ah, culottes. The trendy pant that has taken over fashion blogs and Instagram feeds and every fashion site out there. But what are they?
Let's start with what they aren't. They aren't capri pants, and they aren't shorts.

So what are they? Culottes are a pant that sits at the natural waistline and falls to just below the knee in a wide leg silhouette. They can be made from a variety of fabrics and while they may look like they would be difficult to style, they can actually be very versatile.

Pair them with a blouse and heels for a chic office look, or dress them down with a t-shirt and sneakers for a casual weekend outfit.
No matter how you wear them, culottes are sure to add a touch of style to any outfit.
Palazzo Pants:
Palazzo pants are a type of wide-leg pant that became popular in the 1960s.
They are usually made from a lightweight fabric, such as cotton or linen, and they often have a high waist and can be found in a variety of colors and prints, but they are typically most flattering in solid colors.
When it comes to styling, the key is to keep the rest of your outfit fairly simple. A loose-fitting blouse or tank top is a great option, and you can also these pants with a cropped jacket or cardigan.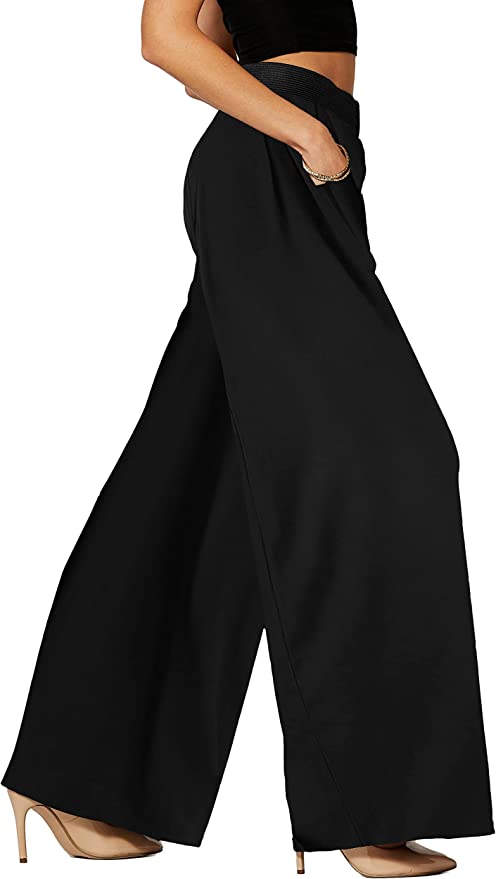 As for shoes, strappy sandals or pumps are usually the best bet. Just make sure that your shoes are not too chunky, as this will make your legs look even wider.
With a little bit of effort, you can easily turn palazzo pants into a chic and elegant outfit.
These beauties are from an Amazon premium seller so click to be taken to their site and check price today.

Wide Leg Jeans:
Wide leg flare jeans are all the rage these days, but they can be a bit tricky to style. Here are a few tips to help you rock this trendy look.
First, it's important to pick the right top. A cropped blouse or fitted tank will help to balance out the volume of the pants and create a flattering silhouette.
Secondly, don't be afraid to experiment with proportions.
A pair of wide leg flares looks great with a chunky heel or platform boot, but you can also go for a more feminine look by pairing them with a delicate strappy sandal.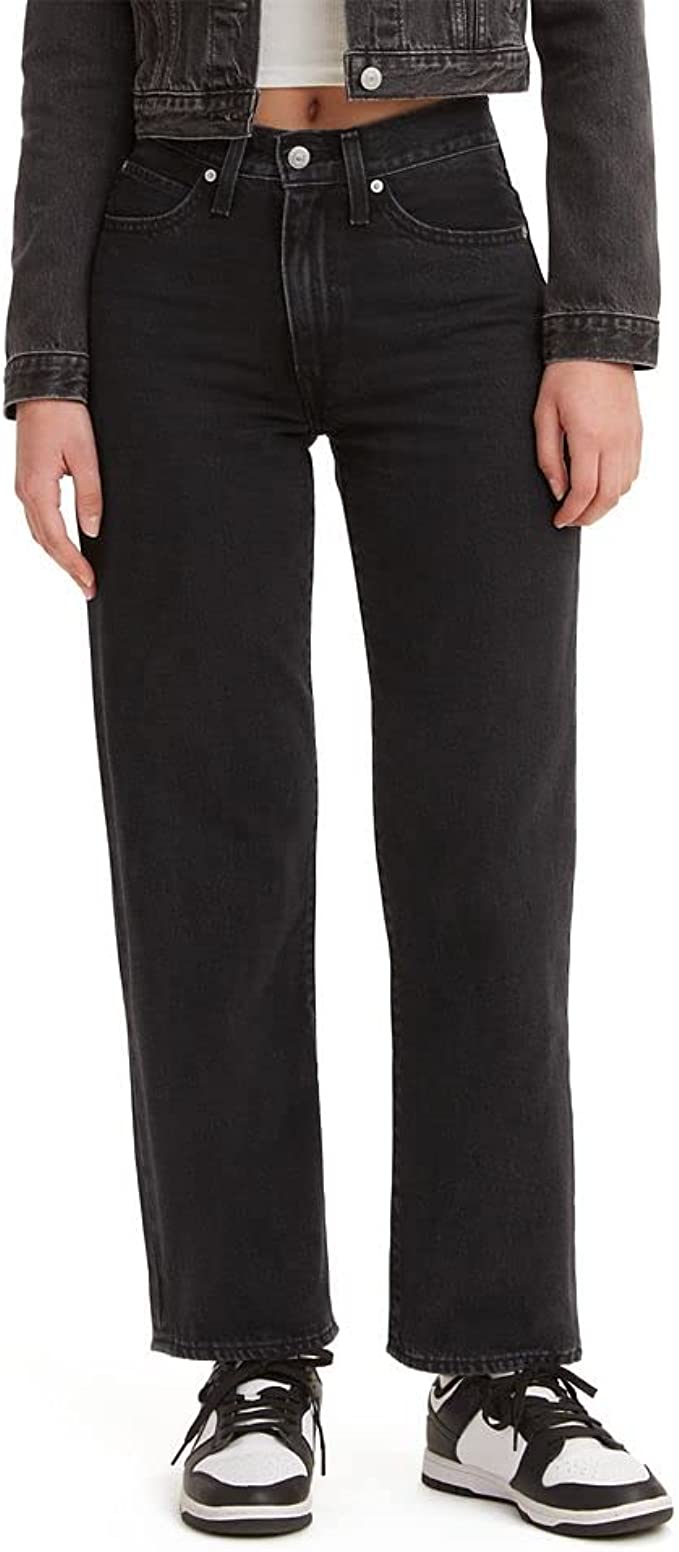 Lastly, consider adding a cool piece of jewelry or accessories to give the overall outfit some visual interest.
With these style tips in mind, you'll be able to wear your wide leg flare jeans with confidence.
Wide Leg Trousers:
Wide leg trousers first came into fashion in the 1970s, and they have been making a comeback in recent years.
While they may not be suitable for every occasion, wide leg trousers can be a stylish and comfortable choice for a variety of settings.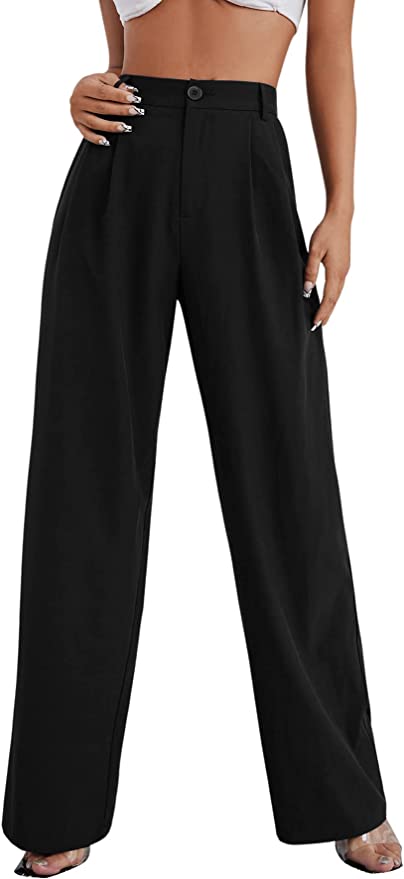 For a casual look, pair them with a t-shirt and sneakers. Or, for a more put-together outfit, add a blouse and heels.
No matter how you style them, wide leg trousers are sure to turn heads.
So go ahead and experiment with this trend – you may just find your new favorite go-to outfit.
Black Wide Leg Dress Pants:
There's something about a pair of black wide leg dress pants that just screams confidence.
Maybe it's the way they flow effortlessly from the hips to the ankles, or maybe it's the way they command attention without being too over-the-top.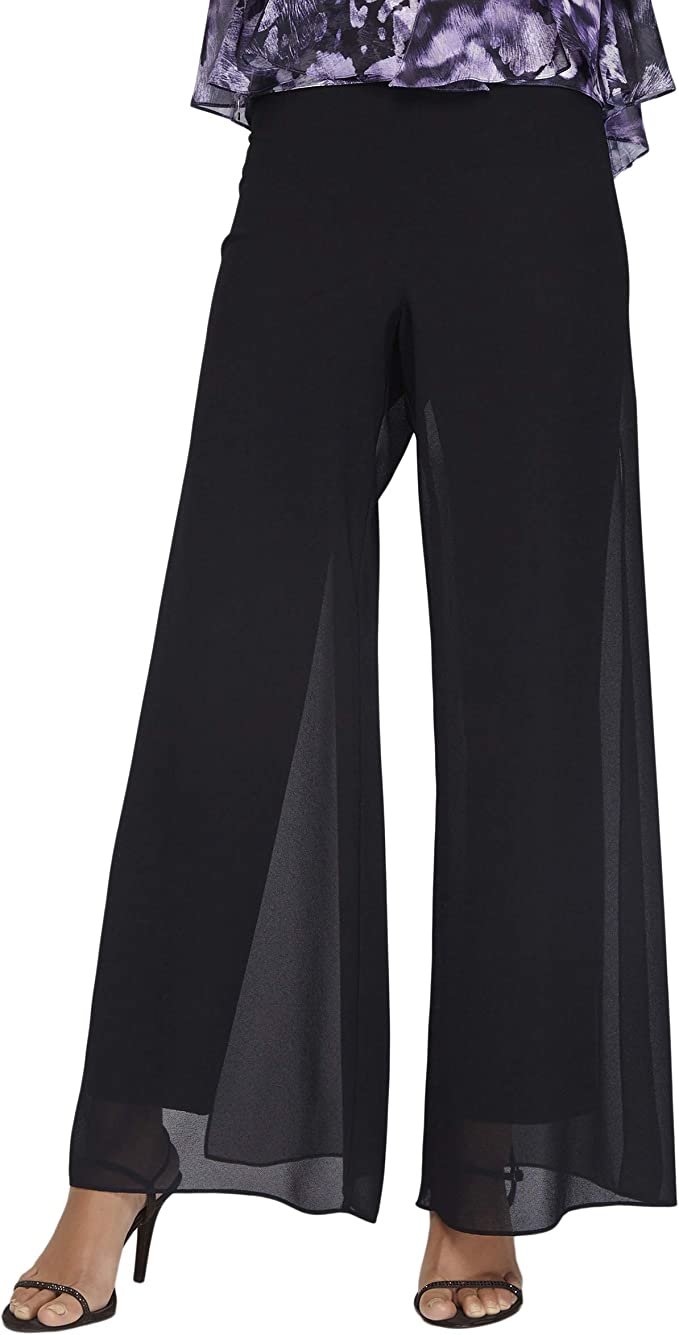 Whatever the reason, wide leg dress pants are a timeless wardrobe staple that always looks chic.
And while they may seem like they're only meant for special occasions, wide leg dress pants can actually be dressed up or down to suit any occasion.
STYLE GUIDE :
To help you make the most of this wardrobe staple, here are a few style tips:
-Pair them with a tucked-in blouse or tee for a polished look.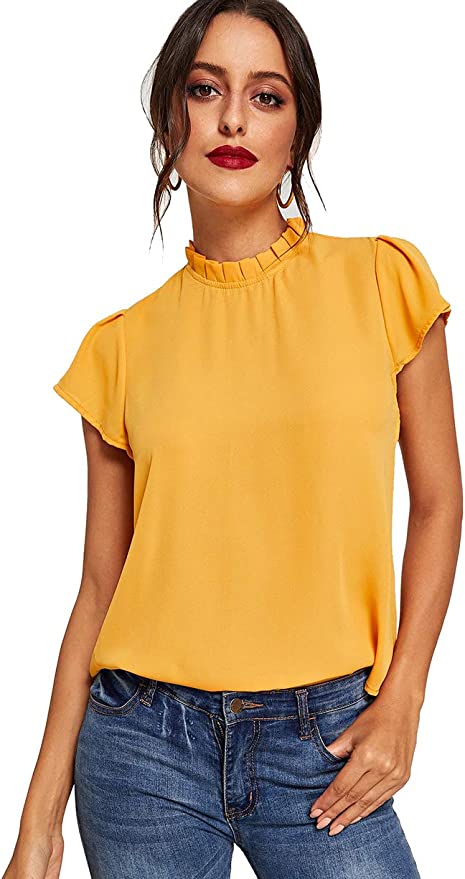 -Add a belt to cinch in your waist and create an hourglass silhouette.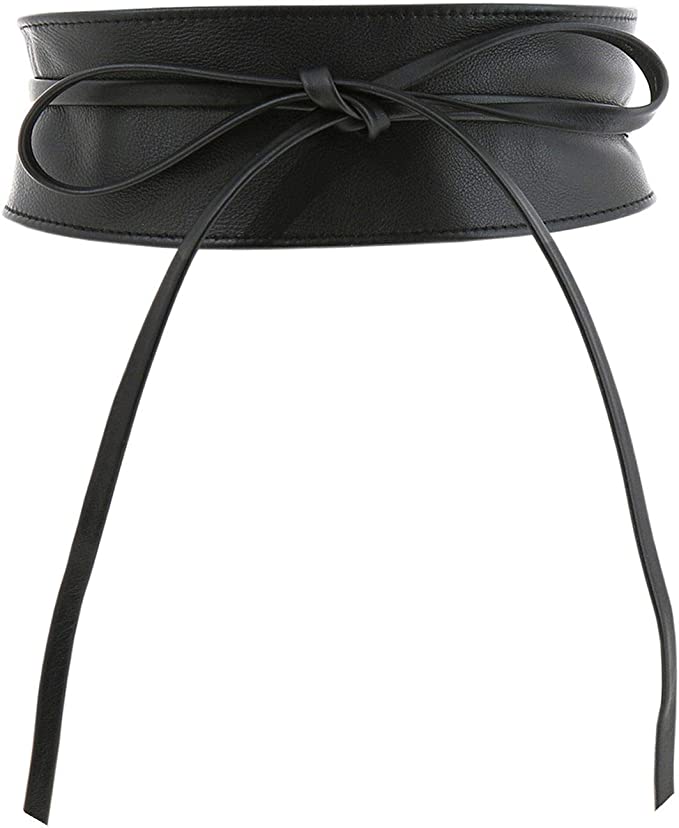 -Wear them with heels to lengthen your legs and make you look taller.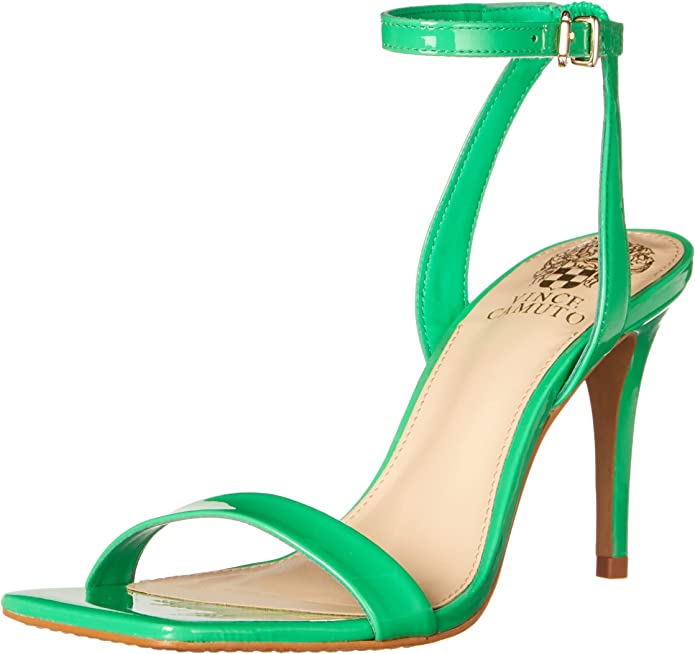 -Try a half-tuck with a printed blouse to add some interest.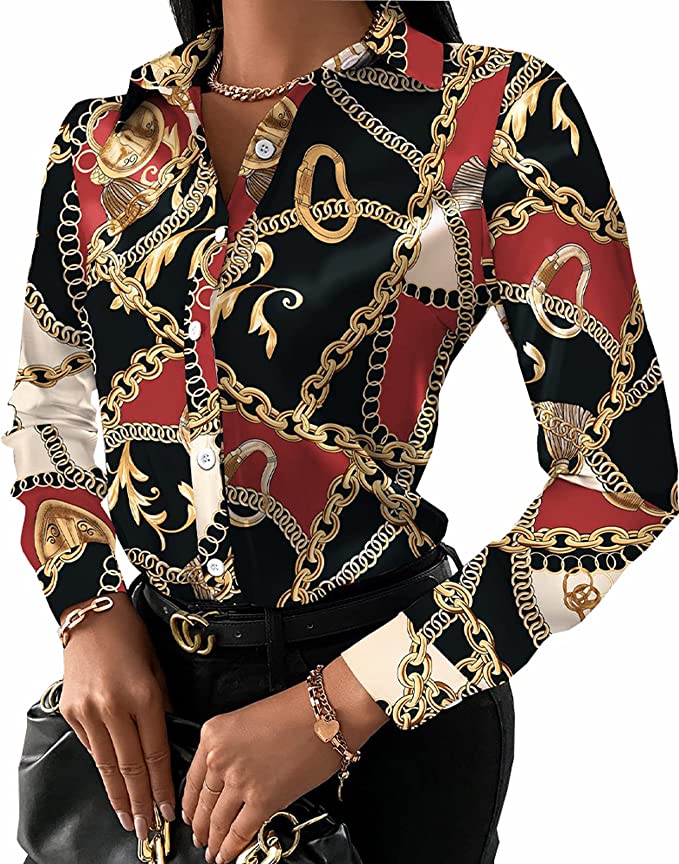 -Layer a cardigan or blazer over your top for extra warmth.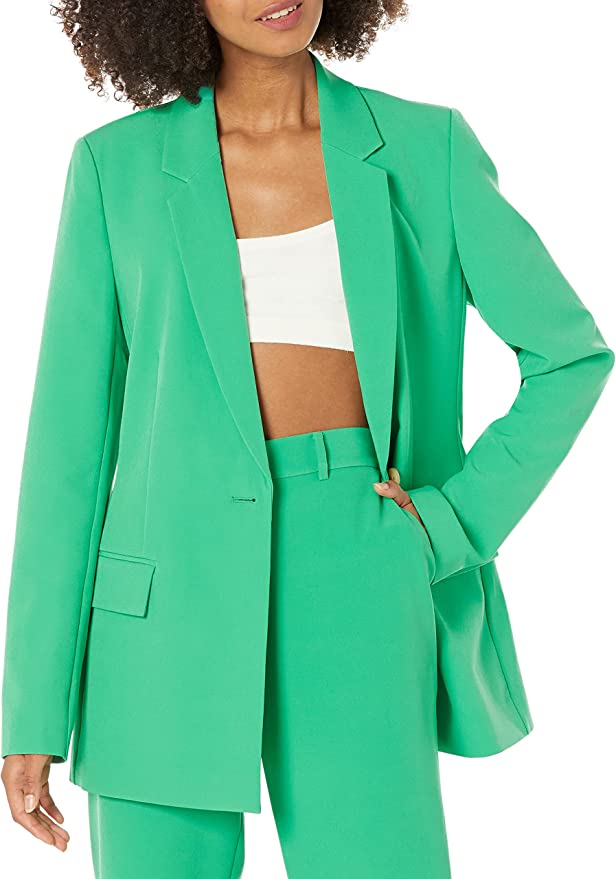 So go ahead and give them a try - you might just find that you can't live without them. Tap any link to check price.
Thank you for taking the time to visit today. We hope you have found your next favorite thing here on FashionRatings.com and we look forward to you visiting again.

As Amazon Ambassadors we may earn a commission on qualifying purchases made through our site and links, at no cost to you. Happy Shopping 🛍
If you would like free information on how to become a BRAND AMBASSADOR and learn to get paid to talk about things you love and use every day tap the link below. 👇  No credit card required