Concealer makeup is a must-have for anyone who always wants to look their best. It can hide blemishes, dark circles, and other skin imperfections.
However, not all concealers are created equal. Some are better than others at hiding flaws.
If you're looking for the best under eye concealer makeup, keep reading!
In this blog post, we will discuss the different types of concealers that are celebrity makeup artists faves for under eye circles and how to find the right one for your skin type.
How We Did It:
We spent hours studying reviews of various concealers under-eye and talking to professional skin care experts on what formula is best. This information helped determine the selection of 23 concealer products we reviewed.
Each tester was asked to carry an under eye concealer from morning through night to determine the best concealer make up.
8 makeup testers tested 23 makeup products. Each tester used the recommended amount of the product under their eyes for the initial assessment of the product's texture.
Then, the testers continued with their usual routine until they checked the concealer 4-5 hours later. Then they examined whether the concealer creased, caked and evaluated the overall staying ability.
Some of the questions people want to know. We have the answers.
What is the best under eye concealer?
What color concealer is best for under eyes?
What under eye concealer do celebrities use?
What concealer covers dark circles under eyes?
Fenty Beauty is famous for its wide and inclusive color palette, and it's concealer meets these criteria. With over 50 color options available, you will have minimal difficulty matching colors.
We call this product unbelievable." The concealer has an even thicker consistency. Our testers emphasize the importance of blending it with a textured finish to prevent creases, but the coverages are higher: Say goodbye to pimples and dark spots.
It dries quickly and locks in place - allowing your undereyes to stay soft and firm all throughout the day in beautiful matte finish.
Skin types
Skin type is hugely important when choosing a product.
Someone with dry, oily skin has sensitivity, for example, needs to    determine what formula will best fit their needs.
"Some people who are dry may need moisturizing concealers but don't prefer a matte finish"  says M. Optimal coverage will vary for every person.
Goals

Does under-eye concealment work well for you to hide imperfections, add more definition as an under-eye contourer and highlighter?

Does it work better than the mattes? Check the details to make sure your concealers create the perfect look you want.
Coverage and Finish
Your desired coverage and finish are factors in selecting the right concealing product.
Celebrity Makeup Artist J.Smith said. The finish is influenced by personal preference.
Dry mature skin may require hydration under eye and younger people don't need as much hydration.
How can you use concealer under the eyes?
Before applying any cosmetics, consider these things. Make the eye area soft by using eye creams like Shani Darden Intensive Retinol Eye Renewing Cream that is rich and gives a perfect canvas under the eye and what my Mom swears by as her Holy Grail.
Just apply your cream on for a few seconds before applying the concealer to keep it from drying up and decrease the look of fine lines.
According to your makeup goals you can use the color correction tool to make your makeup look more polished.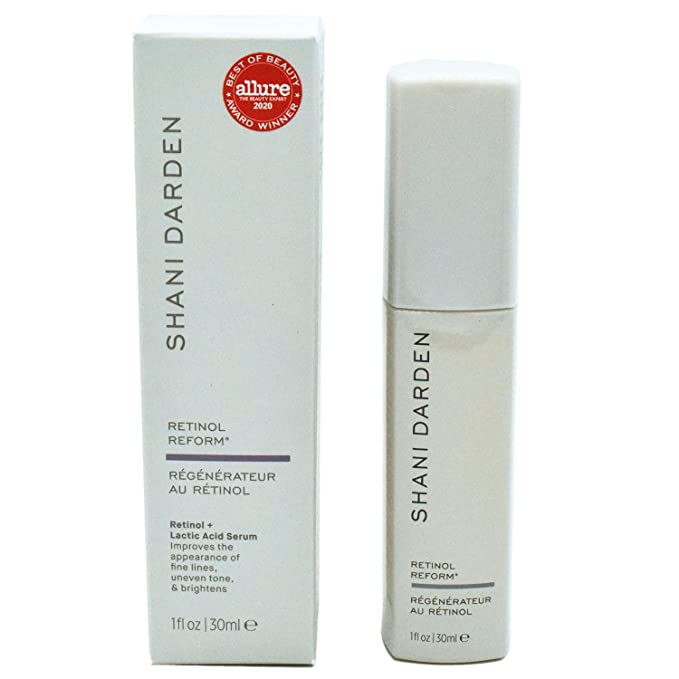 Pros Cons Known for hiding dark circles and fine lines, the Maybelline Instant Age Rewinder drugstore concealer delivers powerful effects on smooth, glowing skin. Reviews raved that it was affordable, clean, and all they did with this best concealer.
A tester described the coverage as very smooth, the material as well as the wear and that it worked well for contouring.
Then, after six hours of testing, another reported that there was very little creasing, and the results were good for the whole day of activity.

Independent research, tests, reviews, recommendations for the best products are conducted to let you know more about the processes. Your under eye concealer has a lot going on it has to be perfect and match your natural skin tone !

It is possible to change the appearances of aging skin by using bright and semi translucent formulas. The skin on the under eye is very thin, even in a young person and this cream concealer also acts as an energy boost for blood circulation.
It's very effective for you to add hydration and have things that will speed up the circulation.
You only need to apply a small amount of product on the target areas.
But multiple coats must be worn to cover super dark bags.
One of our testers described NARS radiant creamy concealer as an "old trustworthy" in his cosmetic collection and thinks it makes perfect product for combination skin.
The medium coverage formula was loved by all, including those with dry skin.  It is bright, re-correct, highlights, and it's really nice too.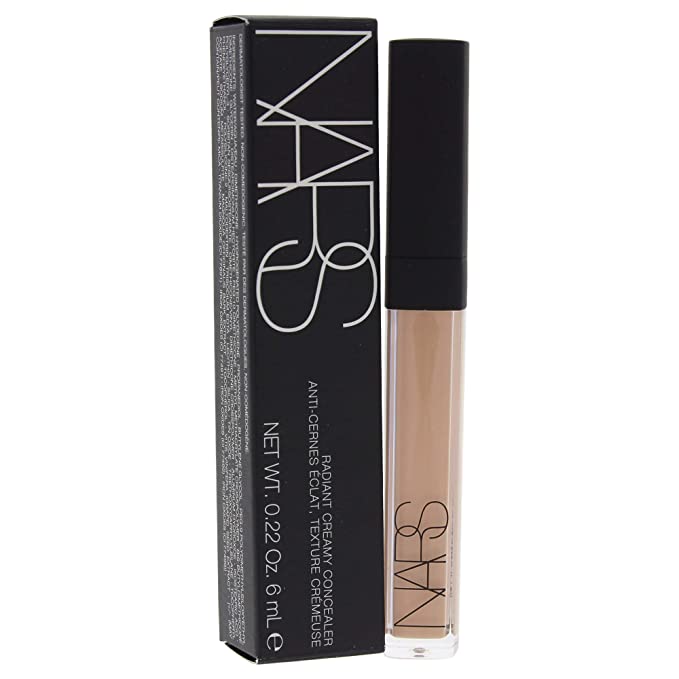 Brightens the entire area beneath the eyes without creasing or damaging the delicate skin.
It dries quickly. This product voted one of the best concealers sold out almost immediately when it was first released. This may sound a bit shocking, however our team has absolutely no doubts after examining the product this is the best hydrating formula, undereye concealer.
The concealer earned an overall 5.0 / 5 star rating for each attribute: textured coverage, staying power, no creasing.
This full coverage cream is matte and has a smooth surface that will not leave your face dull.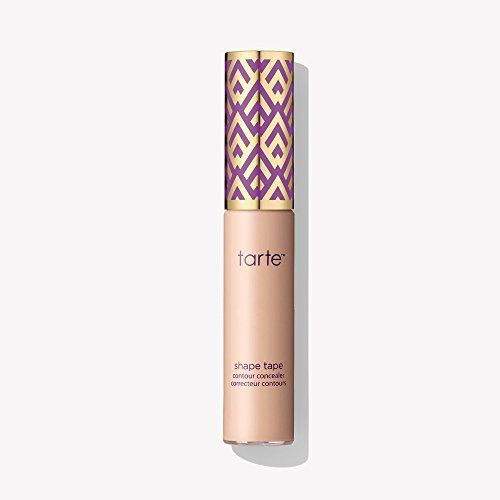 We are happy this formula is waterproof and leaves an airbrushed look. It is available in many shades for every skin tone and covers dark spots like a champ.
The formula soothes irritated skin and is a waterproof concealer but may be too drying for some skin types. If you want to cover everything from bags, wrinkles, veins and dark spots, this is the perfect concealer for the job.
It is full coverage but does not really feel like it. Blends product for a  natural result with airbrush-like effects. No wonder the makeup artist Mikayla Nogueira likes to apply concealer on her clients. We love that these under eye concealers can cover for days.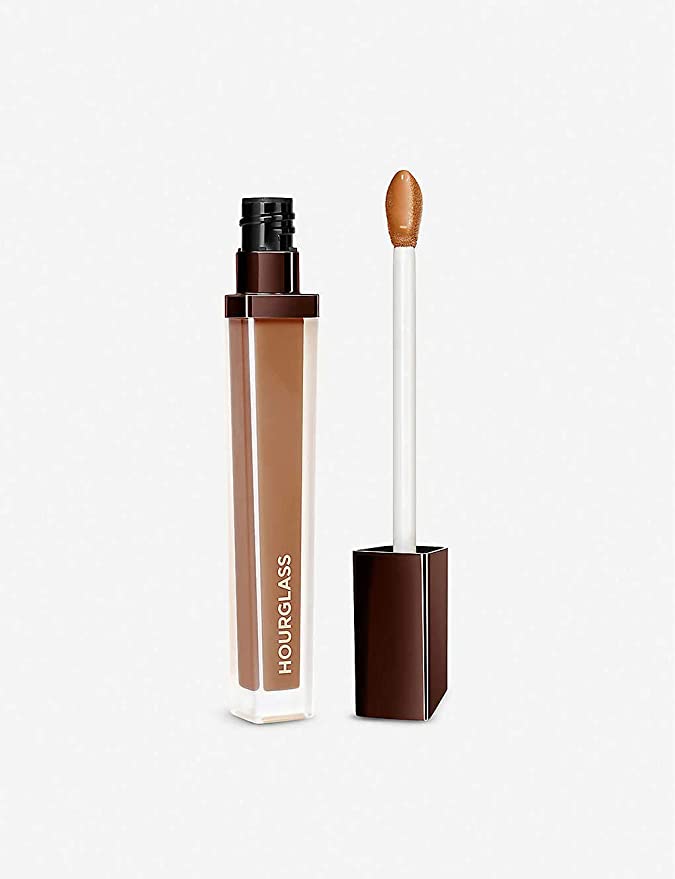 What we love: Its 98.1% natural, free from paraben-based ingredients, silicones or perfumes.
Unlike other concealers for sensitive skin, this product may not conceal acne.
If you're looking for freshness without makeup, you'll love this one. It is like a dietary supplement for your skin with vitamin C and light-reflecting powder that brightens the skin.
Our Testers give this formula 5 stars! Having the serum texture gives the product a lightness and airiness.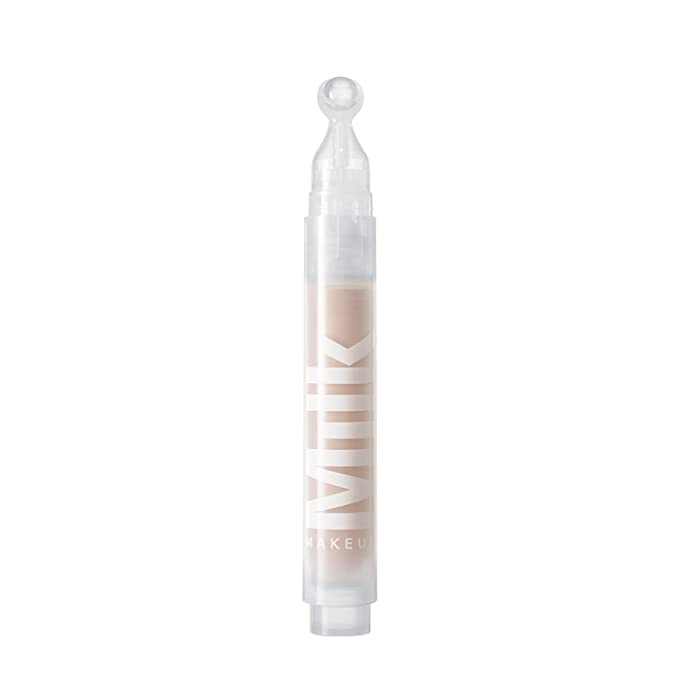 The 24-hour wear promises are hardly gimmicky. It offers amazing durability. The formula is thinner and some may prefer this to make them easier to apply with fingers.
Our tester used it for two days straight and was amazed with the smooth texture of her skin after a wash.
She really loved the full coverage formula  and how it evened her skin tone. She loved it so much she scored 5/5 because it was smooth without requiring many coats, especially after she started with eye cream.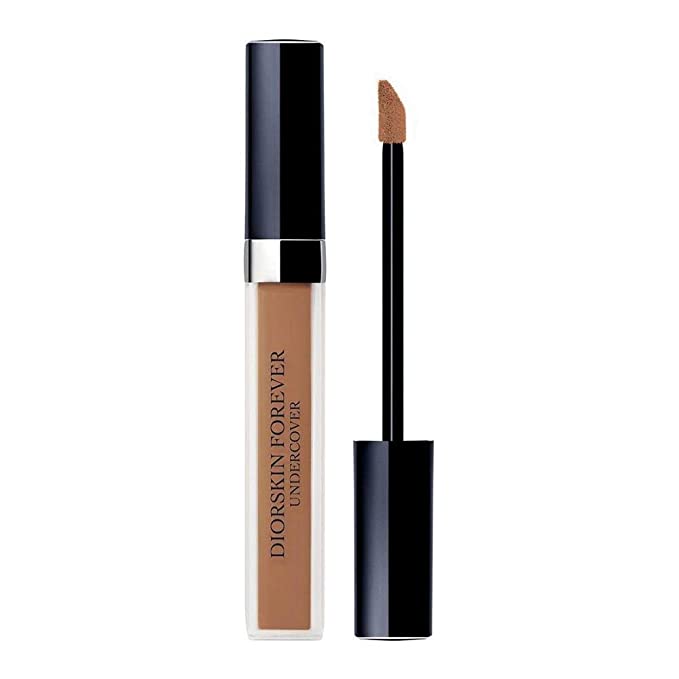 These concealers define the light, airy and bright. It rests on my face with a subtle glow that is reminiscent of a natural highlighter. This concealer is made with an amazingly smooth matte texture and an easy to blend consistency.
Our testers appreciated the wide selection of shades and the ability to find the right one.
It's very light in texture and it has no visible imperfections, our testing assistants like the fact the formula isn't very effective at addressing dark spots and skin acne.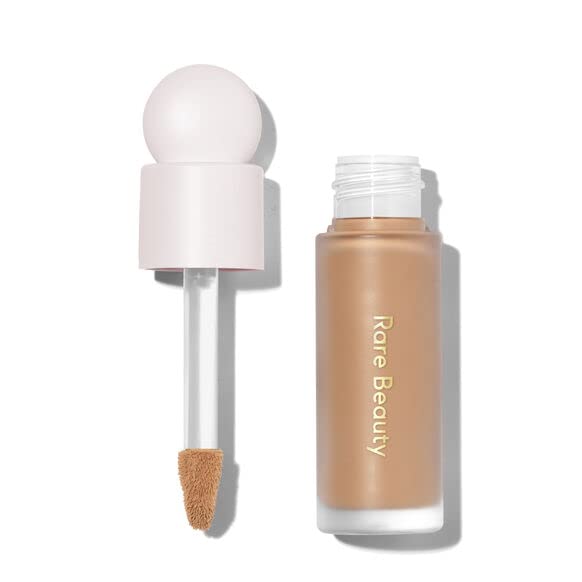 This concealer has a butter-like texture with a smooth glide," he says. It was simple to use because of the wave tip technology. This patented applicator combines two sides for customization.
The concealer features a matte finish which helps to smooth dark circles and has an excellent finish.
Available in many shades to fit all skin tones.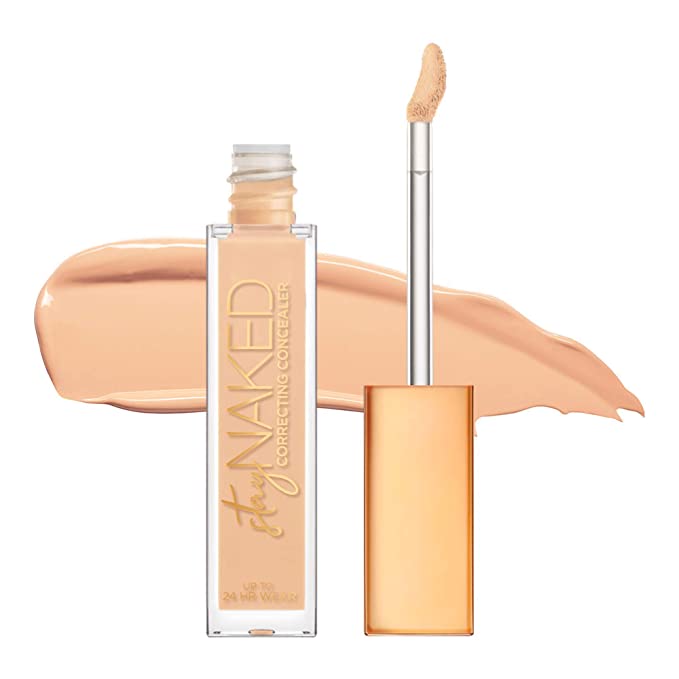 This will help you to conceal dark skin and make your skin glow with a glow. Reviews were unanimously swooning over the smooth texture.
The pigmented product concealed discolorations, sunlight spots and scratches as well. The oil free option is great for acne prone skin. Nars Soft Matte Complete Concealer Pot is rated 5/5 for daily use.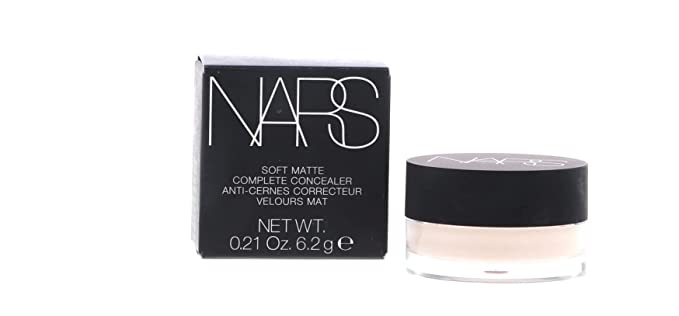 The Nars beauty product radiance concealer is essential in every beauty drawer. One tester called this one their Go To concealer.
A second person said she was happy that they had been reunited. This concealer nourishes the under-eye area while helping to retain firmness. The product also contains extract from grape seed extract .
Buildable coverage lets you layer the cosmetic for full or sheer coverage as per your needs based upon how much coverage you want.


Obviously, you can use this concealer on other areas. It is  creamy with full coverage that can hide dark brown spots.
This one has great coverage and is ideal to wear on a date night, professional photographs, or social gatherings.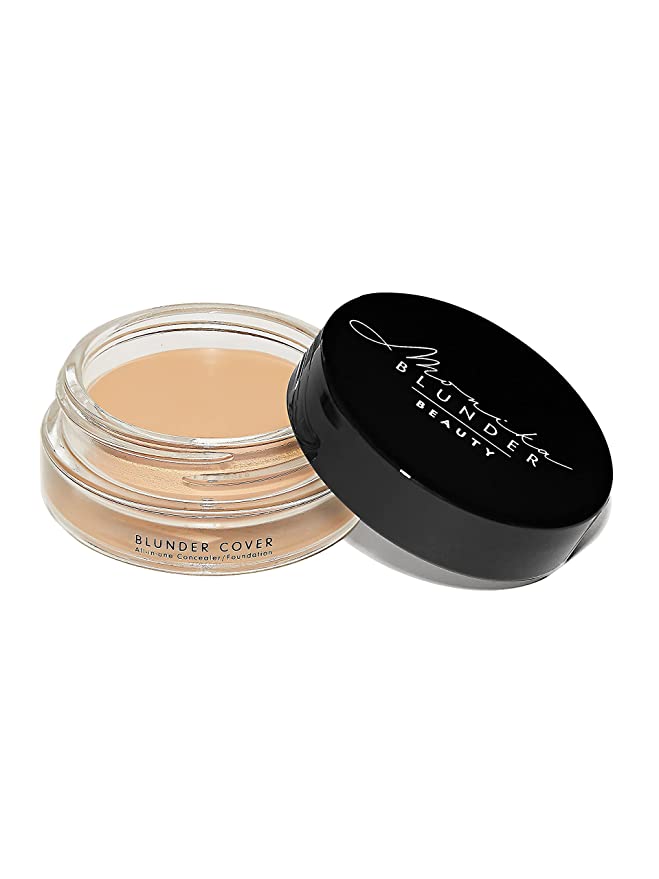 Some concealers can make you look like you've been airbrushed?
The Synchro Skin Self Refreshing concealer has a great shade range and lived up to its title, according to the testers.
This easy to apply under eye concealer was used only twice by our testers and were sold that it was the best and most beautiful and flawless.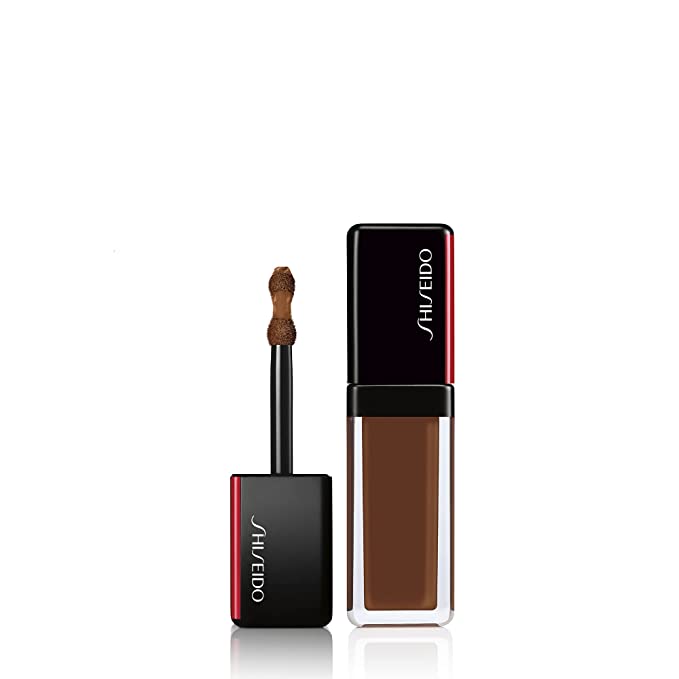 Concealer is one of the most important tools in a makeup artist's kit. It can be used to cover blemishes, dark circles, and other imperfections, giving the skin a natural, flawless appearance.

However, with so many concealers on the market, it can be difficult to know which one is right for you. That is why we wanted to do this extensive review .

To help you make the best choice, we asked a celebrity makeup artist to share her top picks for the best under eye concealers. These concealers have a creamy texture that makes them easy to apply even on delicate skin, and they provide amazing coverage without looking caked on or unnatural.

Plus, many are infused with hyaluronic acid and vitamin E to help keep your skin hydrated and looking its best. So if you're looking for a concealer that will give you flawless coverage and a natural finish, these are the best options on the market.

Thank you for taking the time to visit today. We hope you have found your next favorite thing here on FashionRatings.com and we look forward to you visiting again.

As Amazon Ambassadors we may earn a commission on qualifying purchases made through our site and links, at no cost to you. Happy Shopping 🛍
If you would like free information on how to become a Brand Ambassador and get paid to talk about the things you love click here 👉🏼 www.JobsForMommys.com