There are certain occasions in life that call for a sparkly dress. There is nothing like seeing sequin dresses sparkle. A black-tie event, a gala, or a New Year's party, just to name a few.
If you're like us, you want to be prepared for any and all events with the perfect dress in your closet. That's why we've put together this list of 10 times you'll need a sparkly dress!
Sparkly dresses have become a fashion staple, and they are here to stay! Whether you're attending a formal event, or just want to add some sparkle to your everyday wardrobe, these eye-catching pieces can make any look stand out.
From glittery gold sequin dresses to stunning black sequin dresses, there is something for everyone.
Need a show stopping ensemble that will ensure all eyes are on you, look no further than the glittering sparkle of a sequin dress. This dazzling fashion trend has been around for many years, kept alive and modernized through the decades by a wide range of celebrities and iconic personalities.
From Taylor Swift to Jessica Biel, a chic sequin number is often seen on some of the world's most stylish women.
If you're ready to add some glitz and glamour to your wardrobe, here are some tips for finding the perfect sequin dress.
For a timeless look that won't go out of style anytime soon, consider investing in an elegant long sequin dress. These figures-hugging gowns come in a variety of colors, with options ranging from classic black velvet to sparkling silver lace.
There's something about an eye-catching maxi dress that makes it instantly stand out as a fashion statement and when paired with the right shoes and accessories, it can be equally glamorous at cocktail parties or formal evening events.
Of course, if you want something that shows off more skin or allows more freedom of movement then there are plenty of shorter styles available too – such as midi dresses or mini skirts.
A classic gold sequin dress is always popular – and looks great with heels for an ultra-glam evening look – but if it's something even more daring you're after then why not look into edgy designs made from materials like leather or satin? The list goes on!
When shopping for sequined garments it is important to remember that quality should come first - cheaper fabrics may be shiny initially but can quickly become faded and worn out after just a few wears; spending slightly more will allow you to buy pieces that last longer and maintain their vibrant shine even after multiple wears.
Additionally, keep in mind any special cleaning instructions that may come with your items—many require dry-cleaning only so make sure your budget reflects this cost before purchase.
So there you have it—all you need to know about finding stunning sequin dresses in order to make a show-stopping entrance wherever you go!
Whether you opt for timeless long figures or daring mini skirts, investing in one (or two!) of these glamorous gowns is sure to bring maximum impact while still allowing individual personal expression at its finest.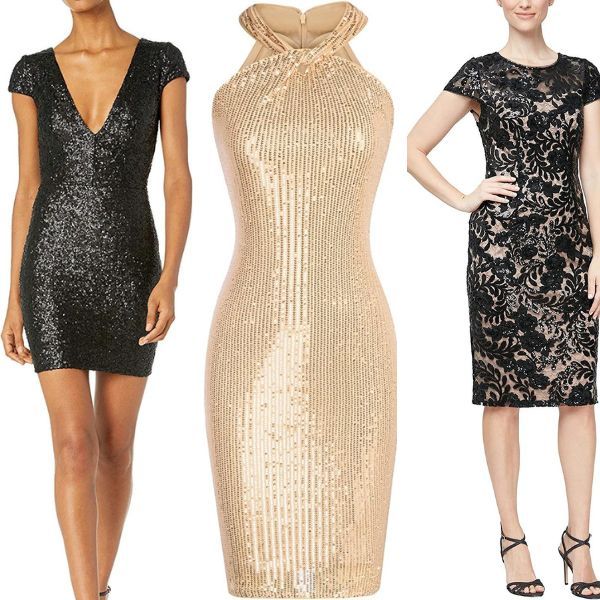 If you're not sure where to start with your sparkly dress look, fashion trends in statement jewelry is always a great thing to wear and a way to get the glitz and glamour going. Choose from a wide selection of necklaces and earrings that will turn heads wherever you go.
Don't be afraid to pair chunky bracelets with an already glimmering dress for an extra touch of shimmer and shine.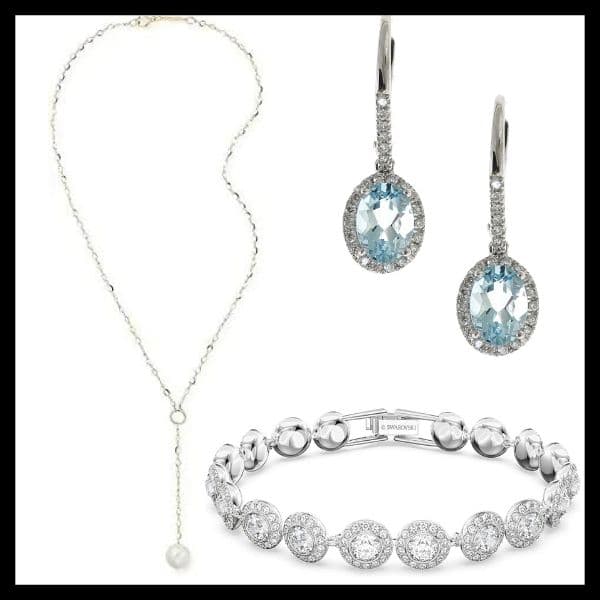 When it comes time for dancing, it's no surprise why many people choose a sparkly dress as their go-to outfit.
With its alluring combination of glitter, sequins, and sparkles, especially gold sequin dresses, really stand out in the crowd so get out on that dance floor!
Whether you opt for  long sequin dresses or keep it short and sweet, your night will be filled with heads turning in admiration of your style choice!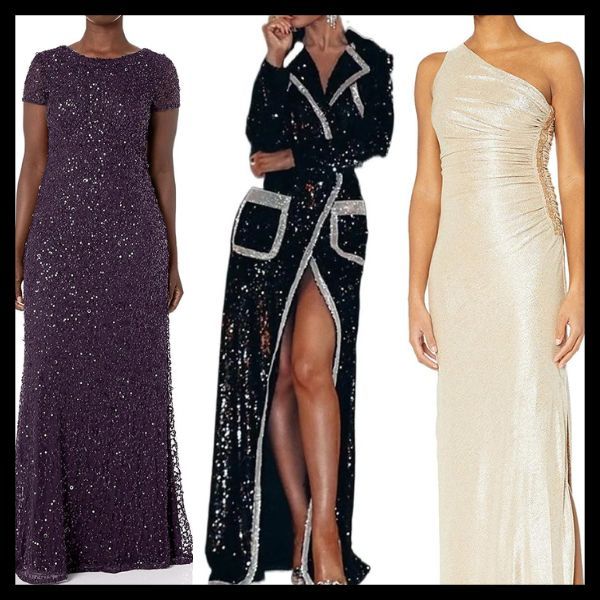 If you'd like to take things up a notch this season with collections tailored specifically towards petite and plus sizes, there are plenty of options available that will make sure you look stylish while feeling comfortable all night long.
From burgundy velvet wrap dresses to classic black sequined skirts paired with glittery tops – there truly is something for everyone when it comes to sparkling styles!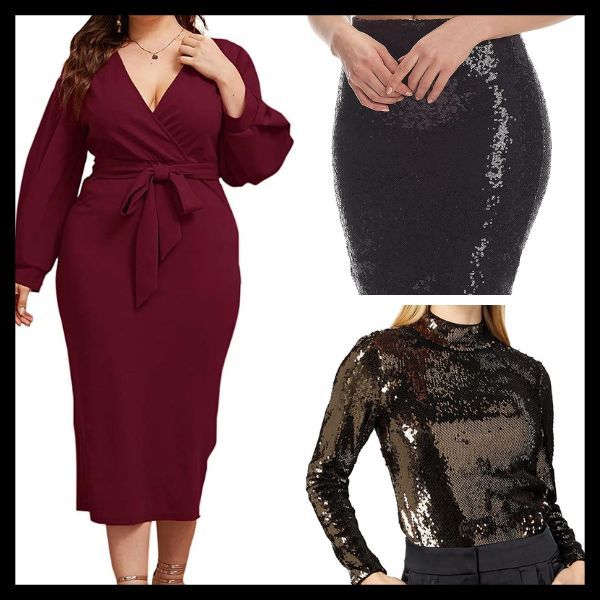 When styling up your perfect look for the occasion at hand, don't forget about accessories that can complete your outfit.
Strappy heels in metallic shades complement any dress beautifully – just make sure you choose ones that won't leave your feet sore at the end of the night!
Shop around for bags such as clutch purses or even crossbody designs to add another layer of dazzle and vibrancy.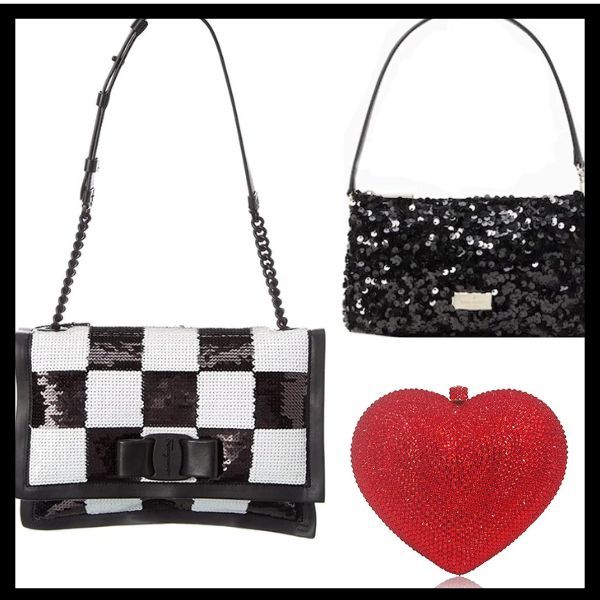 As you can see, spectacular sparkly dresses truly come into their own during special occasions – but they also don't have to be limited just then either!
Add some shimmer into your everyday wardrobe by picking up items that offer subtle sophistication without compromising on style.
For example, pick up an everyday grey sweater accented with silver threading details or try pairing jeans with a top covered in small sequins – whatever fits your personal aesthetic best!

Overall, investing in sparkly dresses is definitely worth it if you want something fun yet timeless piece in your wardrobe that can be enjoyed season after season – both now and later on down the line too!

Why not start clicking through the stunning outfits we've picked for you today?  You won't regret adding some striking pieces into your closet collection this season!
FAQs:
1. Is it ever too early to wear sequins?
NO ! Sequins can add a touch of glamour and glitz to any outfit, so if that's the look you're going for, then by all means go for it!
However, if you're not sure if sequins are the right fit for you, it might be best to wait until you have more experience styling yourself. experimentation is key when finding your personal style!
2. How many sequins is too many sequins?
There is no such thing as too many sequins!
3. Can you wear sequins during the day?
ABSOLUTELY!! Yes, you can wear sequins during the day. They are a great way to add some sparkle and glamour to any outfit. Just make sure that you choose a style that is appropriate for the occasion.
For example, if you are going to a formal event, then it is best to stick with more classic designs. If you are just dressing up for fun, then feel free to go with something more flashy and eye-catching.
4. What is the best way to accessorize a sequin dress?
Accessorizing a sequin dress can be tricky, because you don't want to overshadow the dress itself. Here are a few tips:
- If your dress is plain or has a simple design, you can add more embellishment with accessories. Try a sparkly necklace, earrings, or clutch.
- If your dress is heavily sequined, keep your accessories minimal. A simple necklace or bracelet will be enough.
- If your dress is colorful, neutral accessories will work best. Try black shoes and a bag, and silver jewelry.
- Experiment! Sometimes the most interesting combinations come from mixing different styles of accessories together. Most of all. Have fun with it!
Thank you for taking the time to visit today. We hope you have found your next favorite thing here on FashionRatings.com and we look forward to you visiting again.
As Amazon Ambassadors we may earn a commission on qualifying purchases made through our site and links, at no cost to you. Happy Shopping 🛍