As Amazon Ambassadors we may earn a commission on qualifying purchases made through our site and links, at no cost to you. Happy Shopping 🛍
Are you looking for the best shoes to help you stand all day without any discomfort?
We'll be discussing the 10 best shoes for standing all day - from stylish sneakers to classic loafers - that will keep your feet comfortable no matter how long your shift is!  If you have sweaty feet or need a slip resistant shoes, we have found them.
Many of our choices are recommended by the American Podiatric Medical Association for the best options for comfortable standing shoes for all day wear, and top occupational footwear.
Whether you're a retail worker, teacher, or nurse who's on their feet most of the day, having the right pair of shoes can make a world of difference.
How We Do It:
We've done extensive reviews on dozens of pairs so that we can provide our readers with an in-depth review of some great options available on the market today.
Shopping can be overwhelming, with so many options out there. That's why our team at FashionRatings.com spends countless hours researching customer reviews and distilling the data into easy-to-understand recommendations that make good purchasing decisions simple!
We take pride in helping you navigate through your shopping journey - eliminating all those returns and exchanges - to ensure a satisfying experience every time.
We'd love to hear from you — just reach out and say HI on Instagram @_fashionratings or join us by subscribing for more fashion tips delivered straight to your inbox!
So put your best foot forward and read on!
What should you look for when deciding which shoe is best for you:
It's no secret that high quality shoes can make all the difference in your overall health.
Whether you're working on your feet all day or just need extra support and comfort, having the best shoe is an essential part of any wardrobe.
Here are six reasons why picking the right shoes for working on your feet all day is so important:
1.Comfort: Wearing the wrong type of shoe can cause blisters, soreness and other issues that can significantly reduce your productivity.
Investing in a comfortable pair of shoes specifically designed for walking or standing all day will go a long way towards keeping your feet happy throughout the workday.
2.Support: Shoes designed with arch and ankle support provide extra stability to help minimize aches and pains later on in the day.
Look for a shoe with a good deep heel cup to help keep your foot in place while walking or standing.
3.Injury prevention: Without great arch support, ankles can be overextended which may lead to problems like plantar fasciitis over time.
Wearing shoes with ample cushioning for foot support and a roomy toe box can help reduce knee pain by reducing the shock to the body without sacrificing accessibility and range of motion needed for activities such as reaching or bending down frequently.
4.Durability: Quality footwear will last longer than cheaper alternatives, saving you money in the long run. Investing in quality shoes designed specifically for working on your feet all day is well worth it!
5.Style: Fashionable options are available as well – not just plain-looking clogs! Consider slipping into something more comfortable yet stylish like slip-on ballet flats or sneakers at work to give yourself some breathing room after a long day of being on your feet.
6.Hygiene: Without proper sanitation habits, many people tend to ignore their footwear when it comes to hygiene needs!
Regularly sanitizing and cleaning your shoes helps keep dirt, bacteria, and fungi away from you which is especially important if have sweaty feet or you are spending most of your time standing or walking around indoors!
With quality shoes made for working on your feet all day, this process becomes much easier and less time consuming too!
1. The Brooks Ghost 14 Women's Neutral Running Shoe
This is an amazing product! With its comfortable textile upper, Cloudwave midsole cushioning, and innovative 3D Fit Print technology, the shoe has something for everyone. It's perfect for everyday wear as well as intense running sessions.
Even those prone to injury can benefit from the lightweight structure and excellent shock absorption of the Ghost 14.
Whether you're a beginner or a seasoned runner, this shoe will offer you support and comfort without fail. Highly recommended!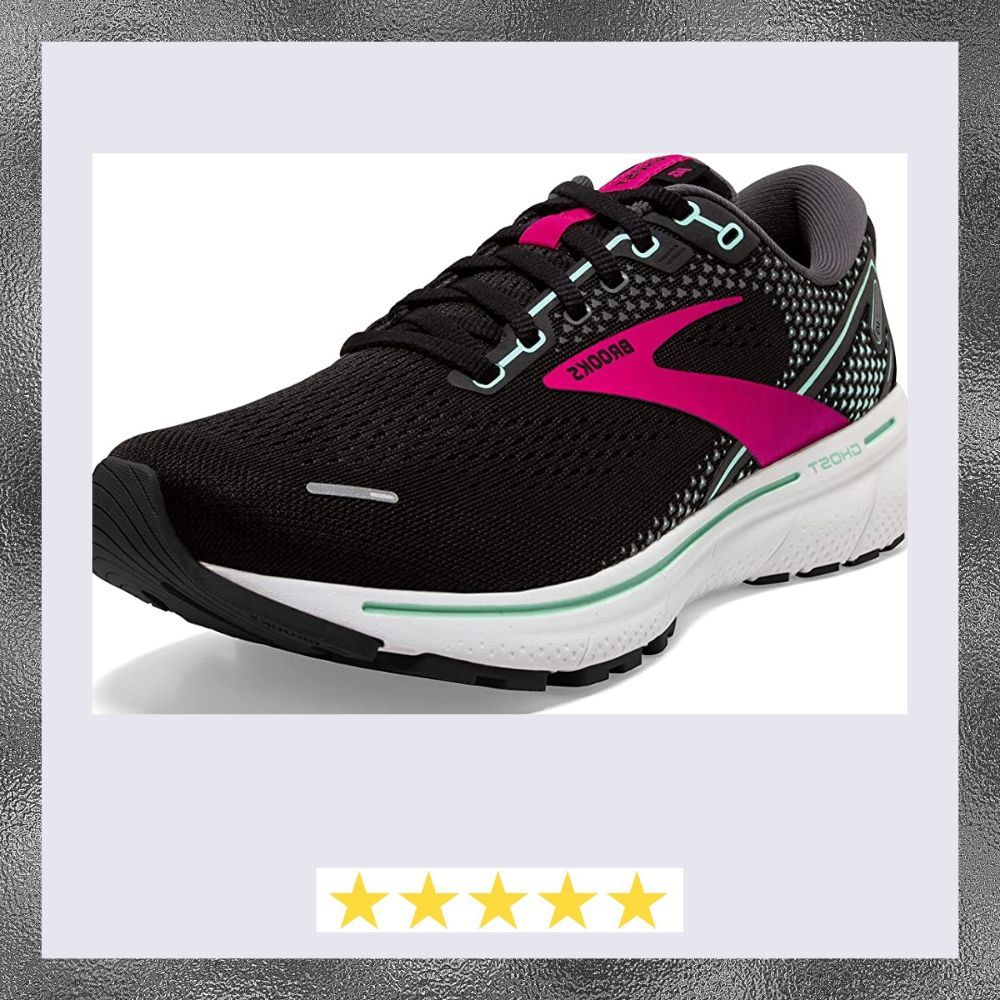 2.The Skechers Women's Max Cushioning Elite Sneaker
This shoe is an impressive masterpiece of comfort and style. Its full-length Air Cooled Memory Foam insole provides all-day support, while the midsole cushioning adds a layer of shock absorption to keep your feet protected as you move.
The lightweight design and simple structure make it easy to slip on and off, yet still comfortable enough to wear all day - making it perfect for runners or those just looking for a stylish everyday shoe.
The sleek mesh upper ensures breathability no matter what the temperature conditions are, whether you're running in hot weather or out on a brisk winter walk.
The Max Cushioning Elite Sneaker from Skechers is definitely a top pick for anyone looking for maximum comfort with added style!
3. The Shoes for Crews Revolution II  Slip Resistant Food Service
This work sneaker is a must-have for any busy kitchen or workplace. These shoes look great, making them perfect for use in any restaurant environment.
But don't let the fashionable exterior fool you- these shoes are built to last! With superior shock absorption and oil-resistant rubber outsoles, they provide the ultimate protection against slips and falls on wet surfaces.
The flexible midsole also provides extra cushioning throughout your shift so you can stay comfortable all day long.
Whether in the kitchen or out on the floor, the Shoes for Crews Revolution II Women's Slip Resistant Food Service Work Sneaker will be sure to keep your feet safe and secure no matter what you're up to!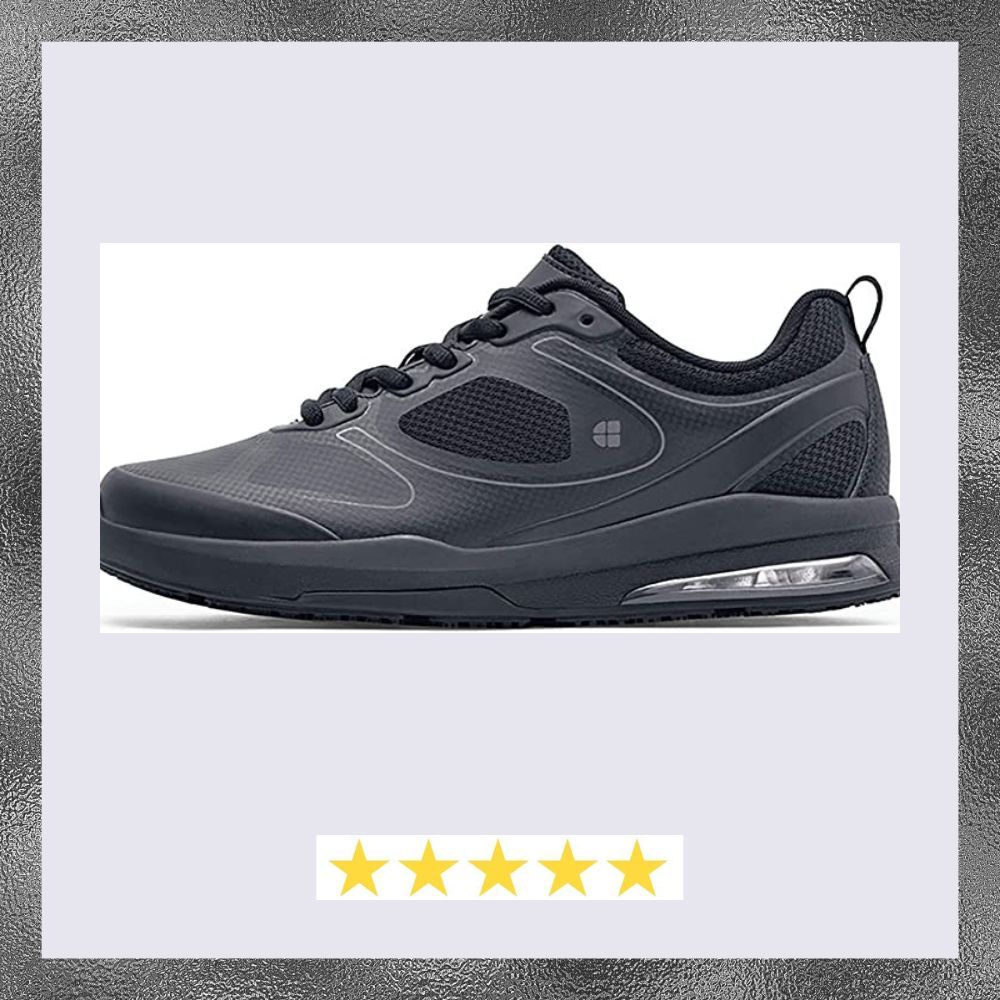 4. Skechers Ghenter Bronaugh Food Service Worker Shoe
This is a perfect combination of comfort and convenience - all in one shoe! With its oil-resistant, slip-resistant rubber outsole and ergonomic design, this work shoe provides superior traction and stability while walking on wet surfaces.
On top of that, the lightweight upper made with mesh fabric provides breathability during your long shifts. The shock-absorbing midsole also ensures that your feet will stay comfortable no matter how long you're on them.
All in all, the Skechers Women's Ghenter Bronaugh Food Service Worker Shoe offers a great solution for anyone looking for maximum protection against slips and falls and added comfort for long days on the job.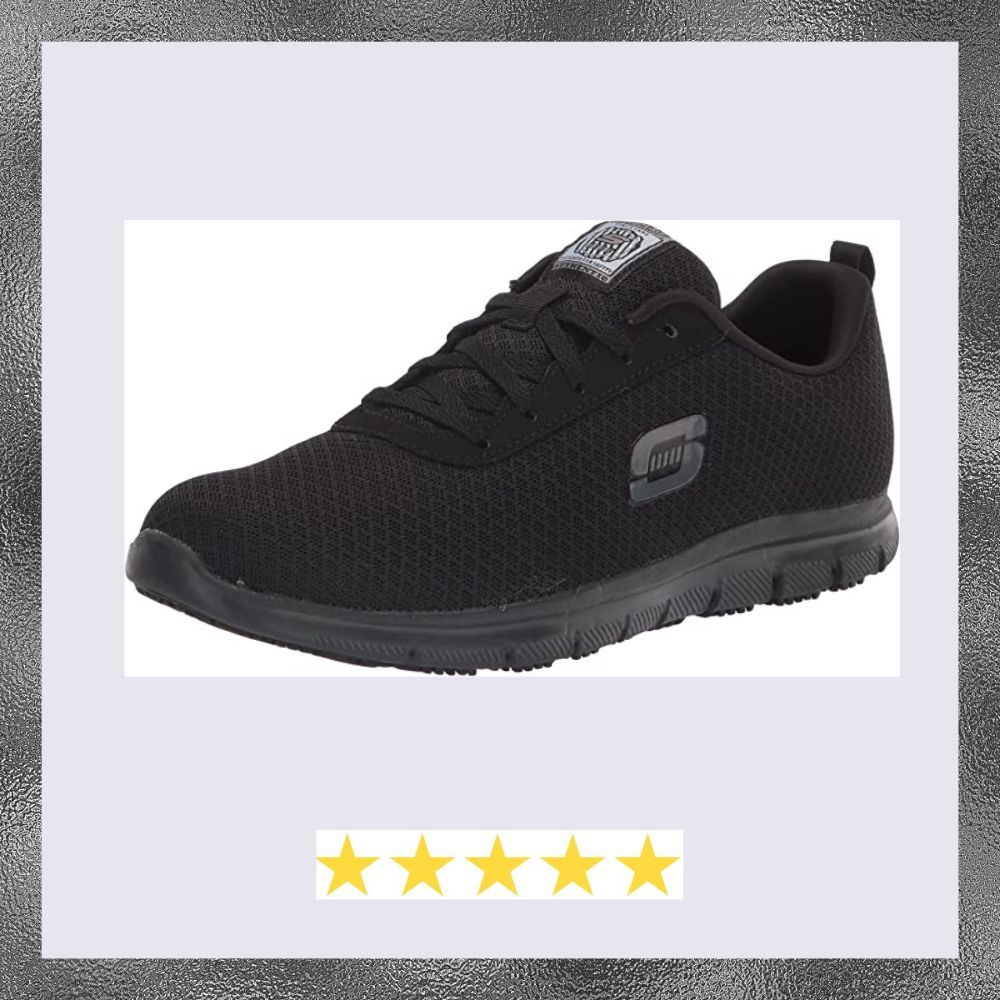 5. The PUMA Women's Riaze Prowl Sneaker
The PUMA Women's Riaze Prowl Sneaker is the perfect combination of style and comfort for your busy on-the-go lifestyle. This athletic shoe provides superior cushioning, thanks to its soft foam collar and lightweight midsole.
Its flexible rubber outsole also ensures excellent grip while walking on wet surfaces, making it a great choice for both indoor and outdoor environments.
And what could be better - the sleek design looks attractive with any outfit, giving you an extra boost of confidence wherever you go!
With all these benefits packed into one sneaker, it's no wonder why the PUMA Women's Riaze Prowl Sneaker is so popular.
6. The Under Armour Women's Charged Assert 9 Running Shoe
This  is your go-to shoe for both performance and comfort. It is designed with a lightweight mesh upper, moulded midfoot panel, and an external heel counter for breathability and secure fit.
The Charged Cushioning® midsole is engineered to provide impact protection and energy return. With its durable rubber outsole, you get superior grip for even the toughest runs. In addition to outperforming its competition, this running shoe also has a modern design that looks great with any outfit.
Whether you're pounding the pavement or just out for a casual stroll, the Under Armour Women's Charged Assert 9 Running Shoe will keep you comfortable and stylish all day long!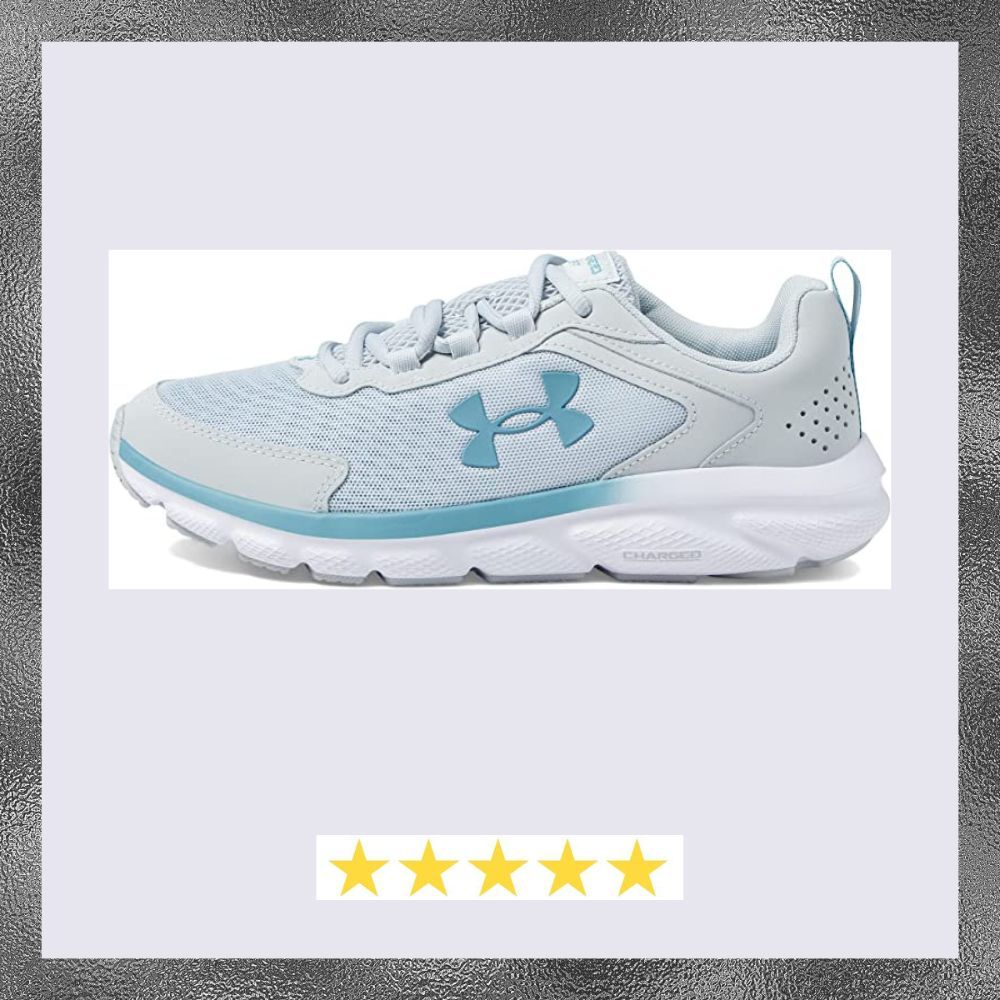 7. The STQ Slip On Breathe Mesh Walking Shoes
The STQ Slip On Breathe Mesh Walking Shoes Women Fashion Sneakers Comfort Wedge Platform Loafers are a must-have for the fashionista in you. These shoes offer the perfect combination of style and comfort, with a lightweight mesh upper that is breathable and flexible to keep your feet cool and comfortable throughout the day.
The wedge platform provides extra cushioning for all-day wearability, while rubber outsoles provide superior traction on any terrain.
With these stylish sneakers, you can look great and stay comfortable in even the most challenging environments.
Whether you're heading to an outdoor event or just taking a late-night stroll, the STQ Slip On Breathe Mesh Walking Shoes Women Fashion Sneakers Comfort Wedge Platform Loafers will not disappoint!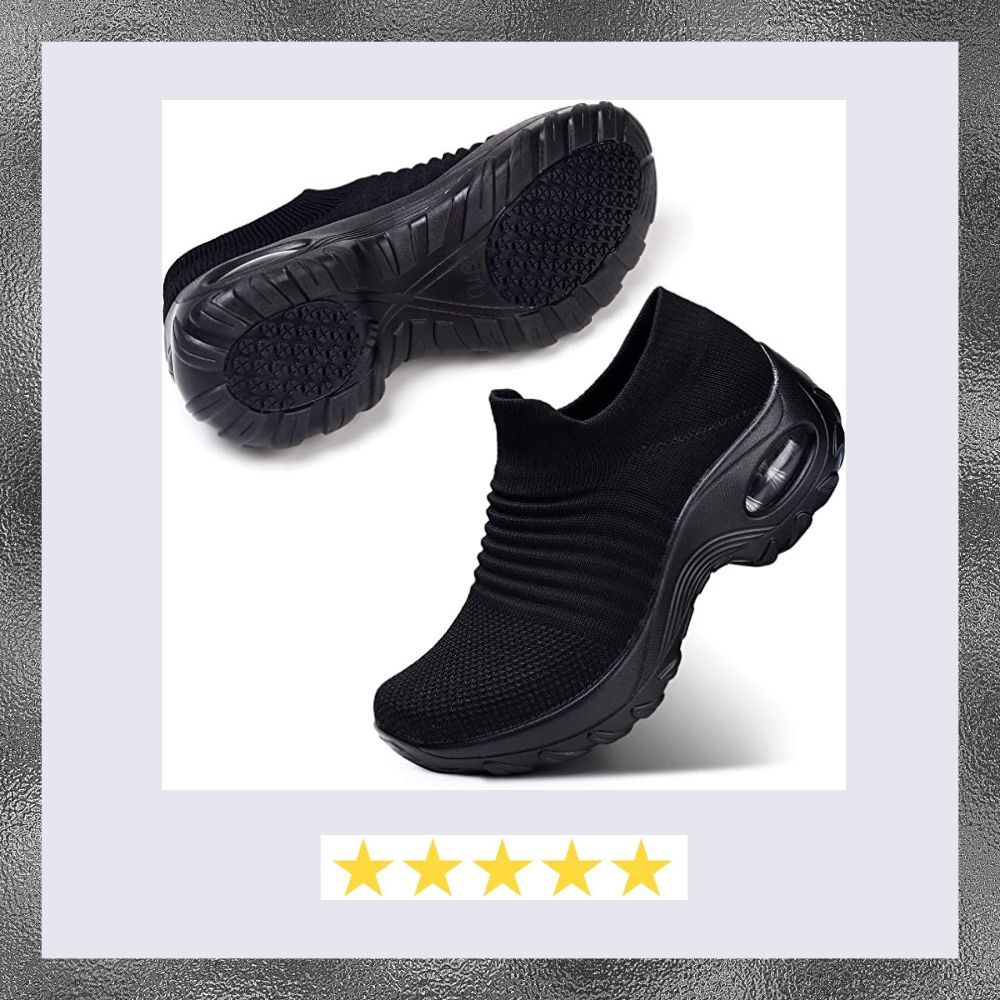 8. The RUMPRA Women Sneakers Lightweight Air Cushion Gym Fashion Shoes Breathable Walking Running Athletic Sport
The Rumpra shoes are the perfect shoes for your active lifestyle. These lightweight sneakers feature a breathable mesh upper and an air cushion sole that provides superior comfort while still supporting your feet during exercise.
The durable rubber outsole provides excellent traction on any terrain, making them suitable for both indoor and outdoor activities.
Whether you're running errands around town or hitting the gym, you can be sure to look stylish and feel comfortable in the RUMPRA Women Sneakers!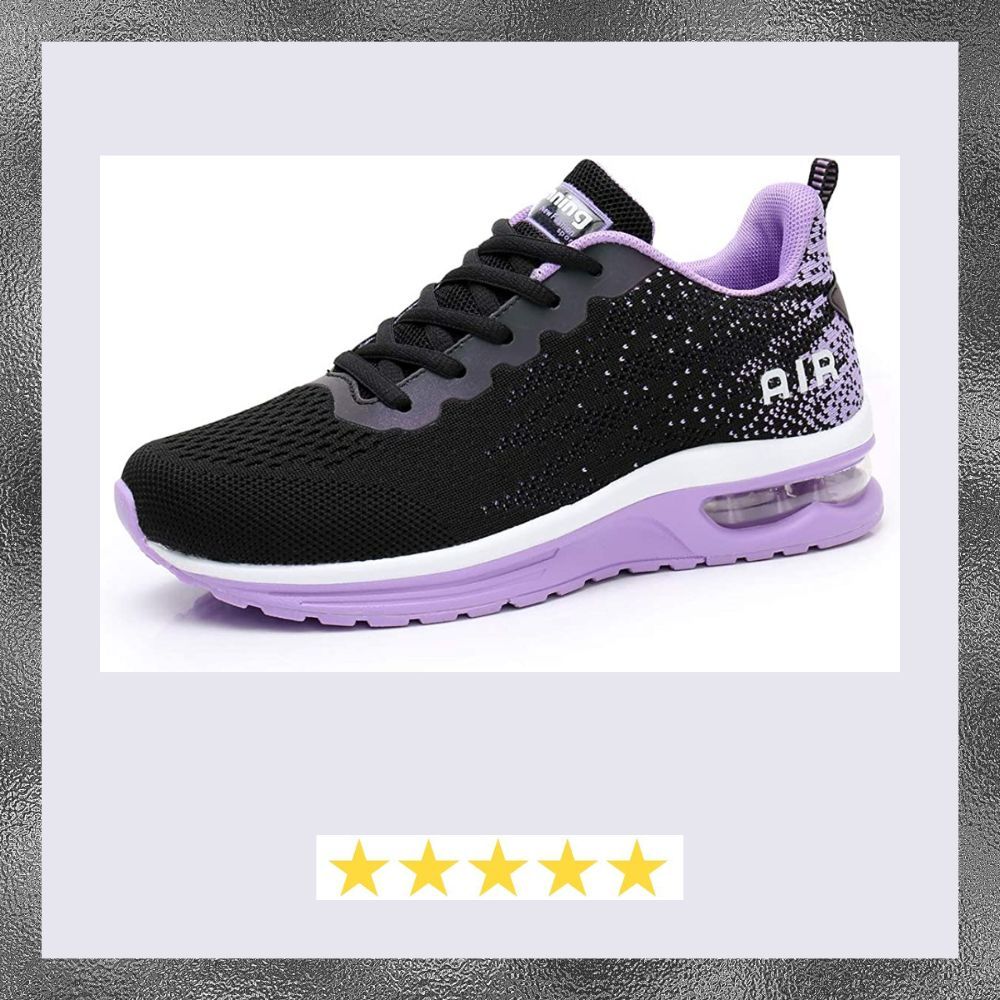 9. DANSKO Professional clogs
DANSKO Professional clogs are the perfect choice for the busy professional who demands both comfort and style. These classic clogs offer superior arch support and a padded instep collar for additional cushioning, ensuring hours of comfortable wear.
The signature rocker-bottom sole is designed to propel you forward while reducing stress on your joints as you walk throughout the day. The sleek leather upper also provides structure and stability, while the slip-resistant tread provides extra grip on slippery surfaces.
Perfect for long days on your feet, DANSKO Professional clogs combine practicality with a timeless design – wear them at work or out around town with confidence!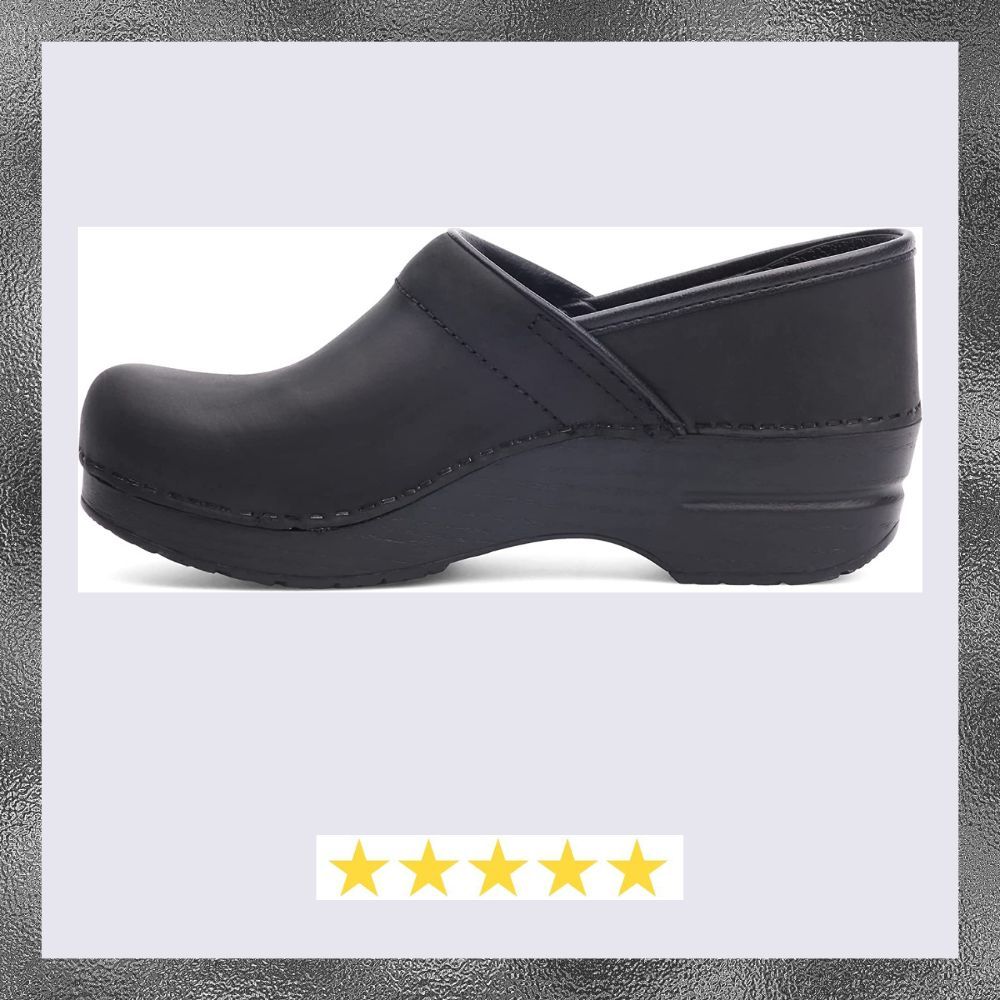 10. New Balance Womens Fresh Foam
The New Balance Women's Fresh Foam Arishi V3 Classic Running Shoe is a must-have for any active lifestyle. Engineered with Fresh Foam cushioning, these lightweight running shoes provide the perfect balance of cushioning and responsiveness.
The supportive upper features a padded tongue and collar for extra comfort, while the NB Response 2.0 performance insole provides superior arch support and helps minimize heel pain.
The patented no-sew overlays provide a secure fit without causing discomfort, and the rubber outsole offers reliable traction on any surface and is an amazingly supportive athletic shoe.
Whether you're hitting the gym or enjoying an outdoor run, you can trust that the New Balance Women's Fresh Foam Arishi V3 will get the job done!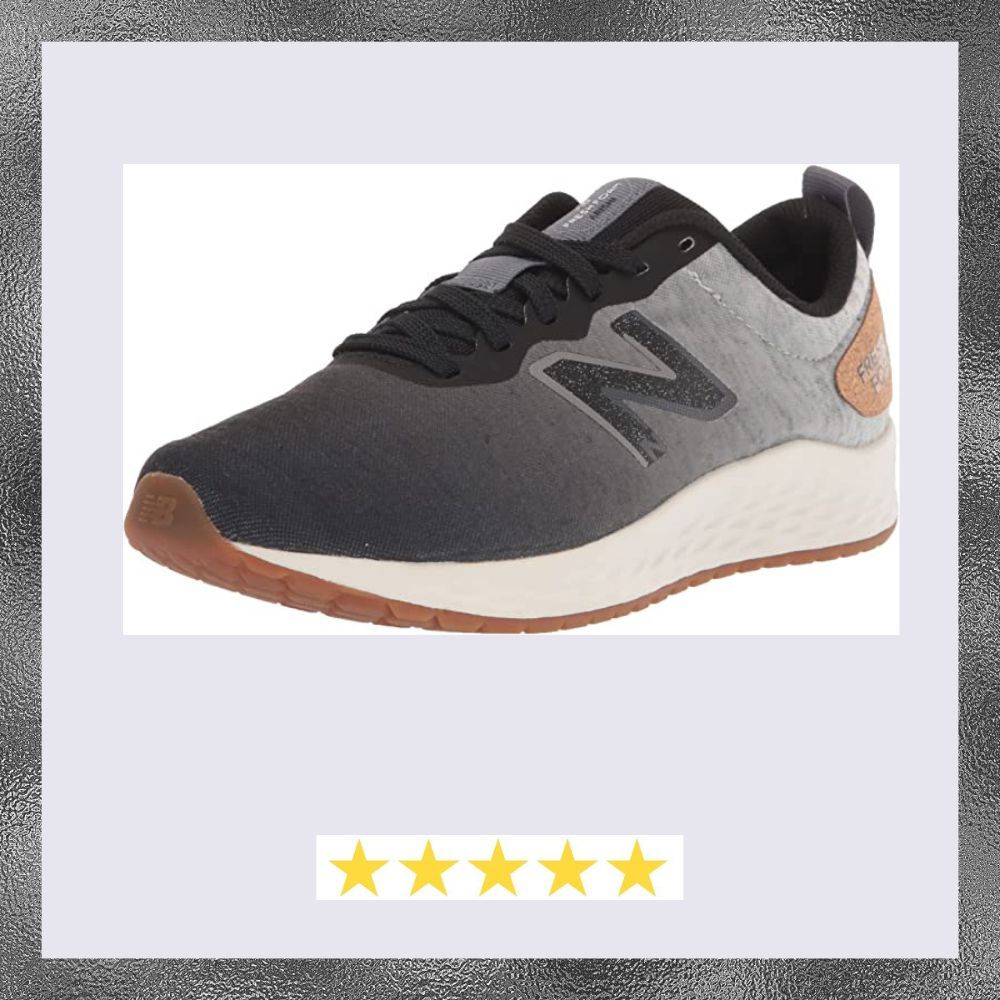 Thank you for taking the time to visit today. We hope you have found your next favorite thing here on FashionRatings.com and we look forward to you visiting again. Please like and subscribe for early access to new content.