Are you dreading your upcoming long flight?
Does the mere thought of spending hours on a cramped plane make you feel anxious?
We get it– you're not alone. Millions of people feel the same way every year.
But while long haul flights can be uncomfortable and occasionally even unpleasant, there are ways to make them a bit more bearable with long haul flight essentials recommended by many flight attendants.
We have reviewed all of it  carry on essentials and travel gadgets like a power bank.

It seems there was more luxury in some ways in the old days and we've exchanged some things for better and worse.
In this article, we'll discuss some of the best long haul flight essentials.
We'll start with some general tips for making your journey more comfortable, and then move on to specific recommendations for carry on bag or luggage items like headphones, entertainment systems, and more.
And keep in mind airports snacks and  food can cost a small fortune so plan ahead and pack some nuts and protein bars to keep up your energy.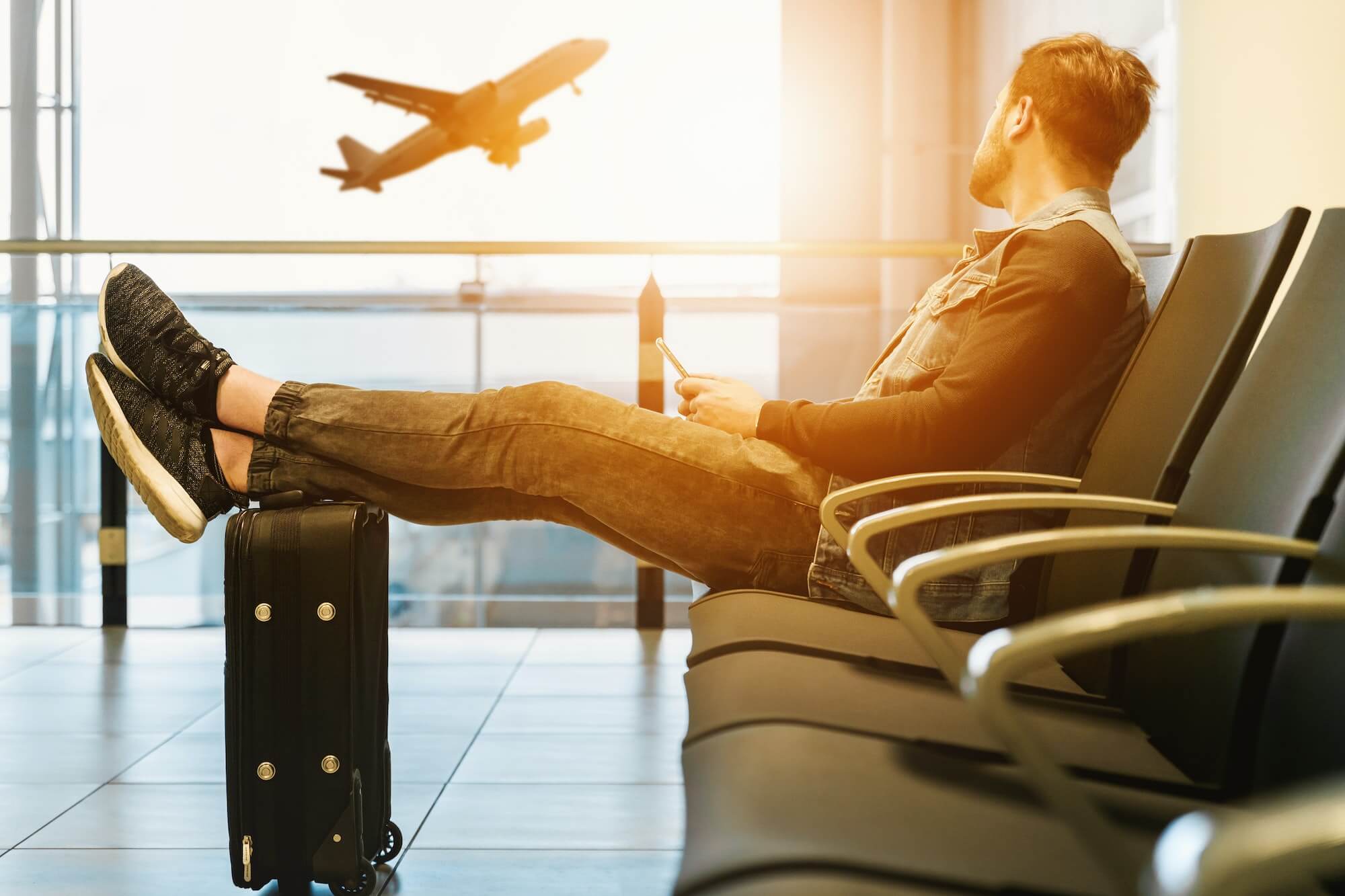 So whether you're about to embark on a cross-country flight or an epic journey around the world, read on for some helpful advice for the best long flight accessories!
Whether you're jet-setting across the globe or just taking a short flight, it's important to make sure your journey is comfortable and enjoyable, many airlines have cut way back on comfort items like pillows and blankets, so keep that in mind too.
Making sure your wear something very comfortable on your body and layers to adjust to the temperature of the planes.
Having the right airplane travel accessories can make all the difference in staying relaxed and organized during your trip.
Here are some of the top items that will help you stay comfortable on long flights:

The Best Travel Pillow Will Help You Get Some Rest on Your Next Long Haul Flight:
Long flights often involve hours of sitting in uncomfortable positions, so having a good quality travel pillow is key for maintaining comfort throughout your journey.

Look for one with an ergonomic design that offers both neck support and back cushioning, or one that inflates quickly and easily to provide maximum comfort without taking up too much space in your bag.
Some people don't like flying. Not only is it a huge time suck, but it's also one of the most uncomfortable way to travel, unless you are in First Class or one of those luxury International flights.

You're crammed into a tiny seat with no room to move, the person in front of you has their seat reclined into your personal space, and you can't get comfortable no matter how many times you adjust your pillows.
That's why we are such big fans of travel pillows—they'll help you catch some Zzzs on even the longest of flights.
There are a lot of different travel pillows on the market, so it can be tough to know which one is right for you. We've rounded up some fan favorites travel pillows below, so you can choose the one that best suits your needs.
The Cabeau Evolution Pillow is a personal favorite. It's super soft and comes with a built-in neck support that helps you stay comfortable even when the person in front of you reclines their seat. It also has a handy carrying case that doubles as a pillowcase, so it's easy to keep clean.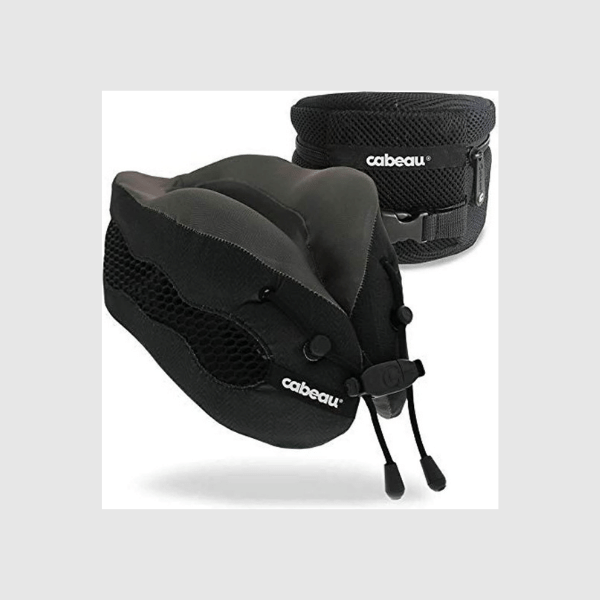 Another fan favorite is the Dream Sling Pillow combo with a sling for your arms.
The first travel pillow with an arm-sling too! It supports your head and arms. It's the perfect sleep system out there!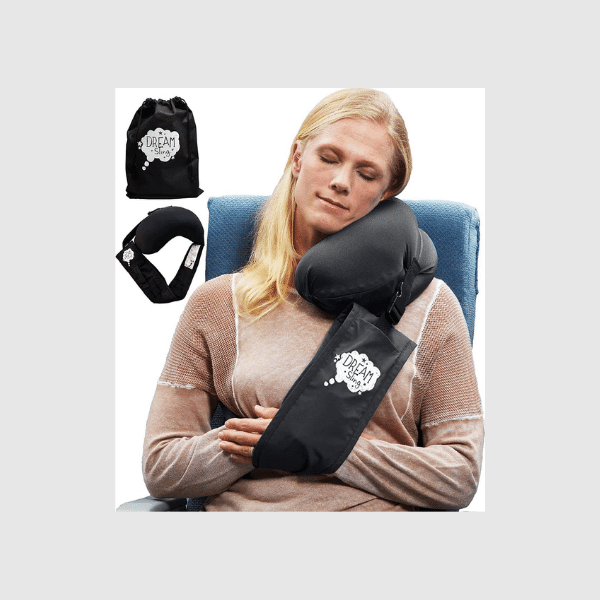 If you want something that will give you extra neck support, the TRTLE - scientifically proven super soft travel pillow is for you. It's made with a firm but flexible plastic that moulds to your  neck, and it has a fleece cover that's machine washable and sure to keep you cozy.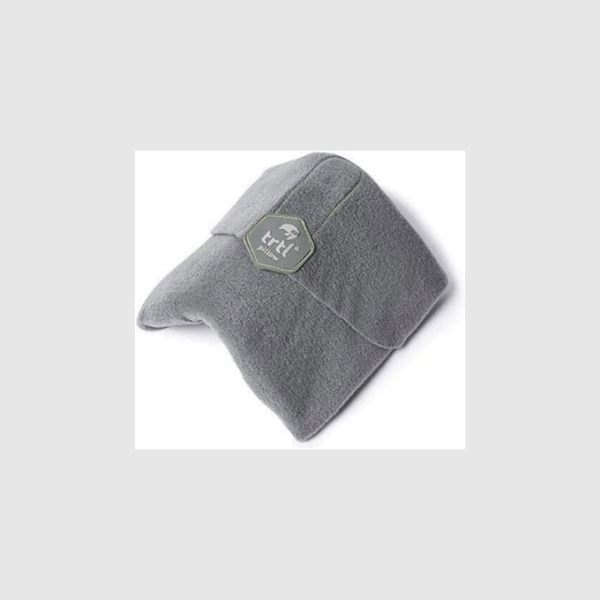 No matter which travel pillow you choose, one thing is for sure—it's going to be a whole lot better than trying to sleep without one!
So next time you're planning a long flight, make sure to pack a travel pillow in your carry-on bag. Your jet lag may be easier to get through and your neck will thank you later!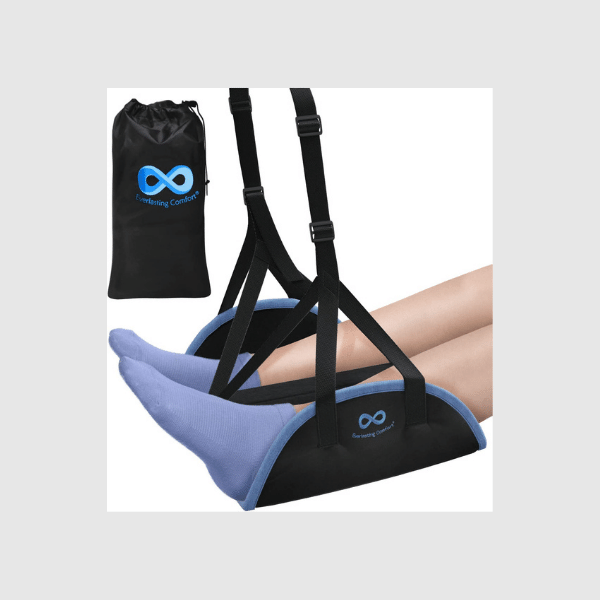 How to Choose the Best Earplugs for Traveling
Nothing ruins a long flight more than loud and disruptive passengers. To ensure you get some much-needed rest, invest in a pair of ear plugs so that you can block out any distracting sounds.
Travel can be stressful. There's the packing, the planning, the TSA...and let's not forget about the actual flying.
Even if you're the type of person who loves being in transit, there's no denying that spending hours on a plane (or a bus, or a train) can take its toll.
One of the best ways to make your journey more bearable? Invest in a good pair of earplugs.
After all, when you can block out the screaming baby three rows back or your chatty seat mate, suddenly that cross-continental flight doesn't seem so bad.
But with so many different types of earplugs on the market, how do you know which ones are right for you?
Don't worry, we've got you covered. Keep reading for everything you need to know about choosing the best earplugs for traveling.
Types of Earplugs
There are two main types of earplugs: Foam and Silicone.
1.Foam earplugs are made from soft, compressible material that expands once inserted into your ear.
Hearos are a good solid brand and available in small batches

These are ideal for people who want maximum noise cancellation but don't mind sacrificing a little comfort.
2. Eargasm Silicone earplugs, on the other hand, are made from a softer material that conforms to the shape of your ear.
Try Eargasm earplugs made for noise cancelling high fidelity and noise sensitivity issues, sure to keep the noise out while you rest.

These tend to be more comfortable than foam earplugs but don't provide as much noise cancelling power.
If you're not sure which type is right for you, it might be helpful to try out a few different pairs before settling on one.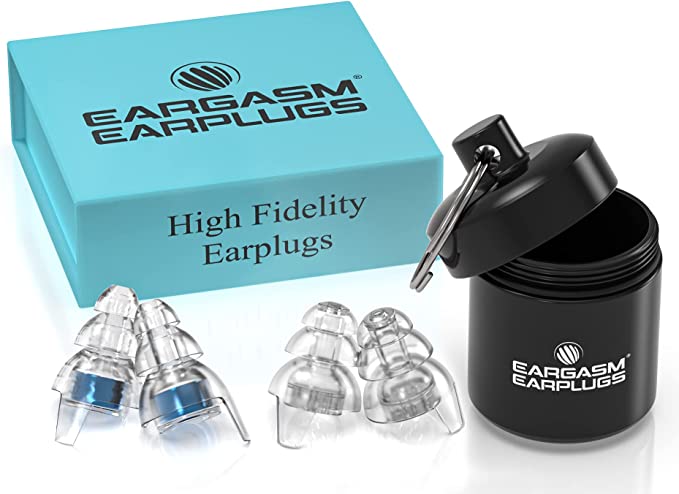 Earplugs also come in different sizes—and we're not just talking about small, medium, and large.
In general, earplugs fall into two categories: Standard and small/ children's size.
Standard earplugs have a slightly larger diameter that makes them better suited for people with average-sized ears.
Small/ children's size earplugs have a narrower diameter and shorter length that makes them more comfortable for people with smaller ears (like kids!).
Bonus Buyers Guide: Elsoio Fun Store Disposable Tray Covers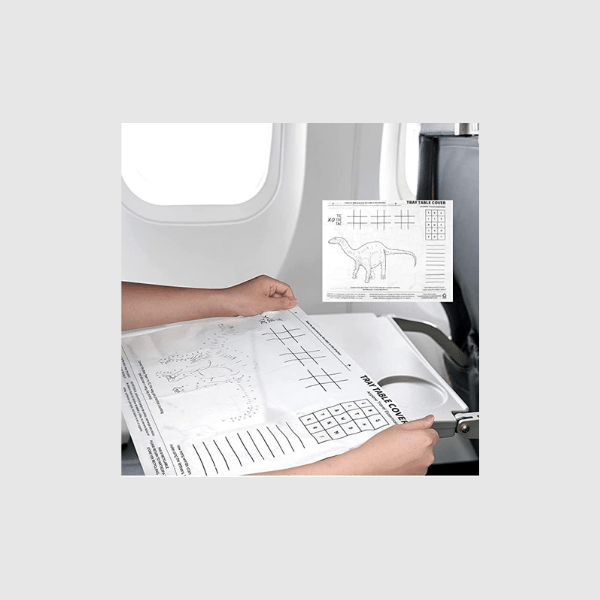 Can't Sleep on the Plane? Try an Eye Mask!


Top 3 Eye Masks for Traveling
If you're trying to sleep on the plane but can't stand bright lights, an eye mask is a must-have accessory for your travel bag. You know how difficult it is to get a good night's sleep while traveling.
Whether it's a cross-country flight or a long train ride, like you, we usually arrive at our destinations feeling exhausted and grumpy.
But there is hope! enter the wonders of eye masks, they have changed the travel game.
Not only do they help block out unwanted light and distractions, but they also make you look super stylish (bonus points if you can find one with gold embroidery or diamonds).
So if you're in the market for an eye mask that will help you get some much-needed rest on your next trip, read on for our top picks.
1. The Sleep Master Sleep Mask by Lewis N. Clark: This eye mask is made from soft, lightweight material that contours to your face for maximum comfort. It also has an adjustable strap so you can find the perfect fit, and it comes in a variety of colors to suit your style.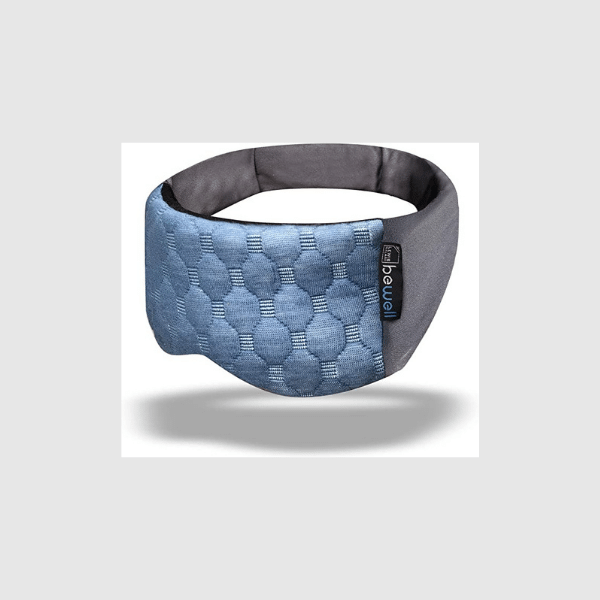 2. The Bucky Ultralight Eye Mask: This ultra-thin eye mask blocks out all light, making it perfect for catching some Zs on a red-eye flight.
It comes in both adult and kids sizes, and it has a contoured shape that won't put pressure on your eyes or eyelashes. Plus, it's machine-washable so you can reuse it over and over again.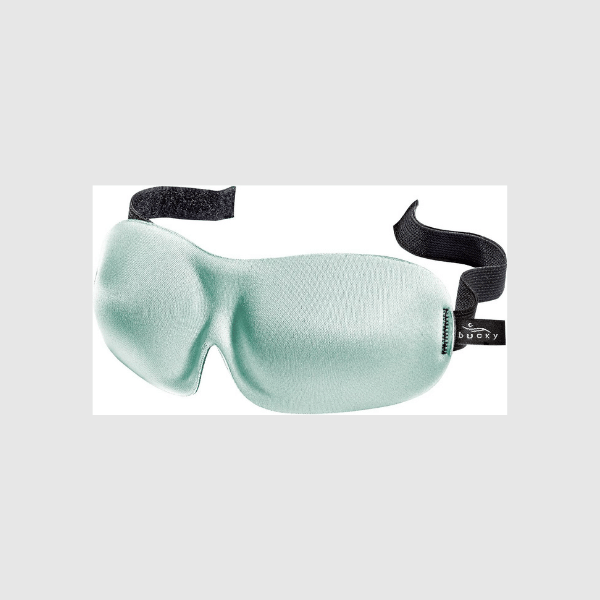 3. The Mumu Uplift Lavender Eye Pillow: This eye pillow has a unique weighted feature that lets you choose how much or how little coverage you want.
It's filled with lavender-scented flax seeds that can be heated or cooled for relaxation, and it comes with a free carrying case so you can take it with you on the go.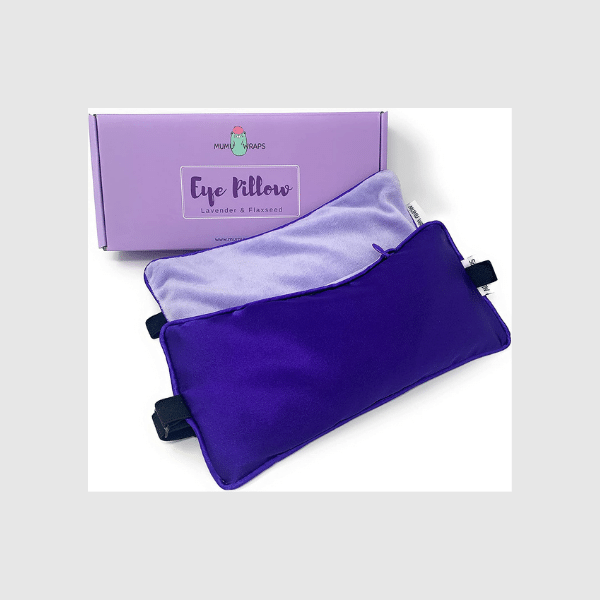 There are so many different types of eye masks on the market these days, it can be hard to know which one is right for you but whether you're looking for something lightweight and comfortable or want something that will block out all light, there's an option here for you.
Choose one with an adjustable strap that fits snugly around your head and blocks out even the slightest amount of light.
Lights out and Sweet dreams!
Bonus Buyers Guide: Source Naturals Melatonin Nasal Spray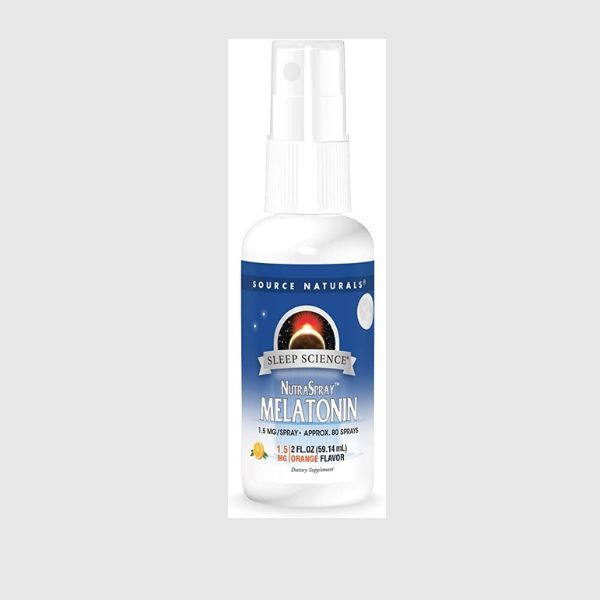 Power Down: The Best Portable Chargers for Traveling
Like most of us these days, your phone is your lifeblood.
You use it for everything from keeping in touch with family and friends to directions, taking pictures, and even finding the best happy hour spots in town.
So what do you do when you're traveling and your phone starts to die and there's no outlet in sight?
Enter the portable charger—a small, lightweight device that can give your phone the boost it needs to power through till you find a proper charging station. But with so many on the market, how do you choose the right one?

Never fear, we've done the research for you and compiled a list of the best portable chargers for travelers.
1.Anker PowerCore 10000: This little charger is about the size of a deck of cards and can charge an iPhone 8 up to three times.
It also comes with a travel pouch and charging cable, making it easy to pack in your carry-on.
The only downside is that it takes a little longer to charge than some of the other options on this list.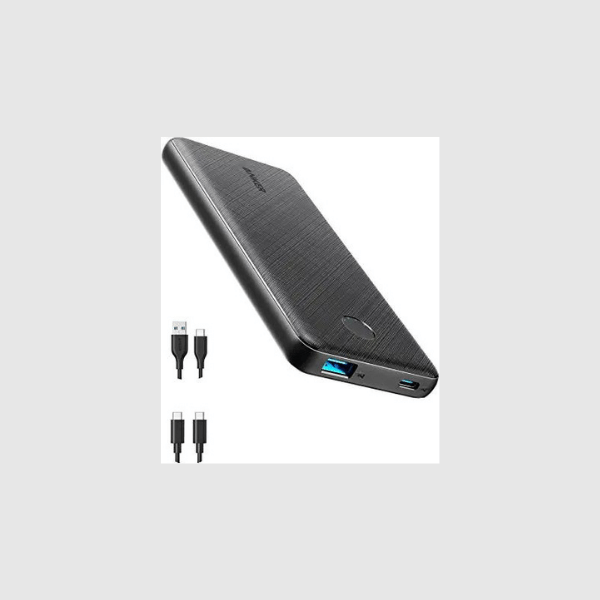 2.Allpowers Portable Charger: This charger is great for long trips since it can fully charge an iPhone 8 seven times or a Galaxy S8 five times. It can also charge a laptop for those times you can't get to an outlet.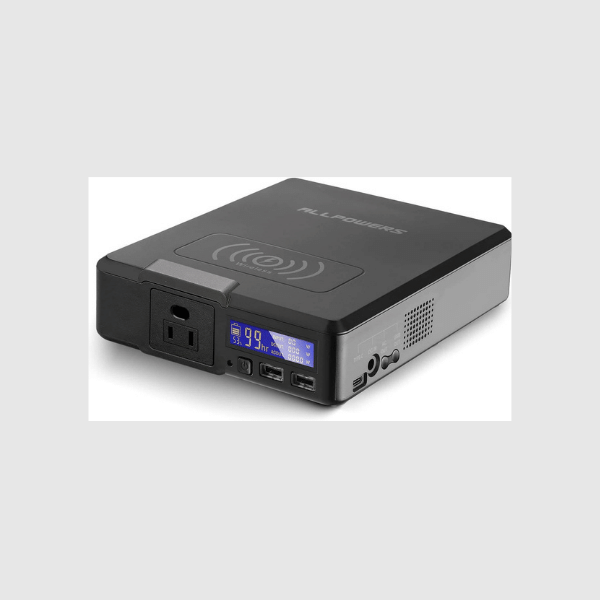 3.Mophie Powerstation XL: If you need a lot of power in a small package, this is the charger for you. It has a whopping 12000mAh capacity yet doesn't add much bulk to your bag.
Plus, it has enough power to charge an iPad mini along with your phone.
And if you have multiple devices that need juicing up, no problem—it has dual USB ports so you can charge two devices at once.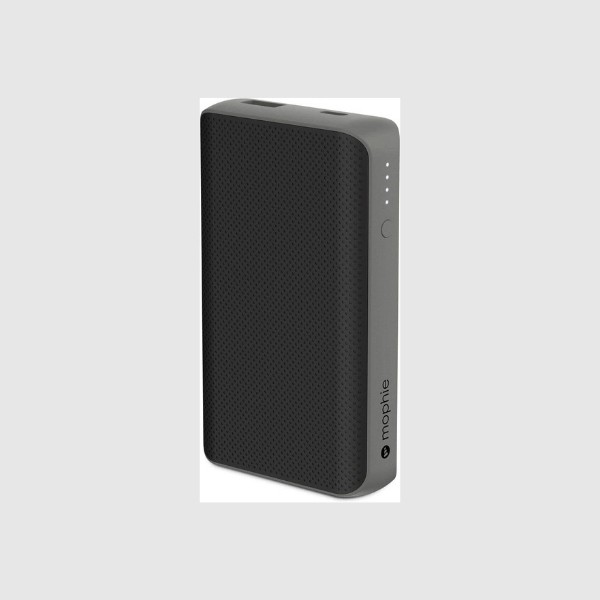 A dead phone battery is no laughing matter—especially when you're far from home and need to stay connected. That's where portable chargers come in handy.
They are small, lightweight devices that can give your phone the boost it needs to power through till you find a proper charging station.
It's important to make sure you have enough battery power for the entire flight but also for when you land you may need a translator or a car service or directions to your hotel.
Invest in a reliable portable charger so you can stay connected throughout your journey and never run out of juice.
Tildaks electronic organizer case, 3 compartments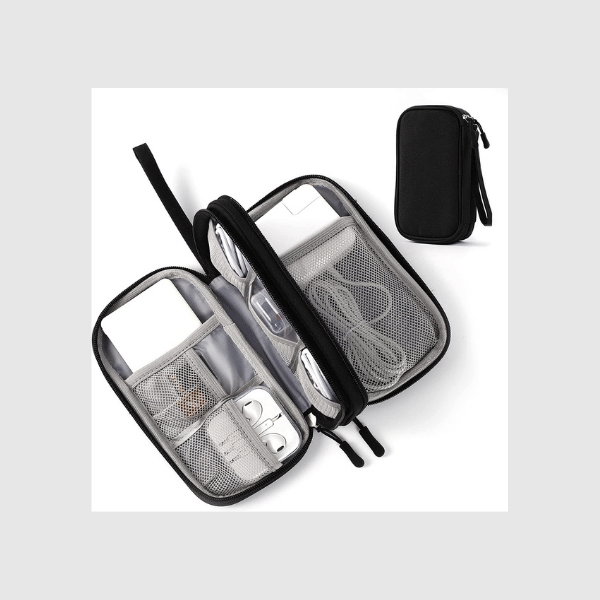 The Battle of the Headphones
In one corner, we have the longtime heavyweight champion, Beats by Dre. In the other corner, we have the up-and-coming contender, Bose.
Who will come out on top in this battle of the headphones? Let's take a closer look.
The big headphone companies are constantly trying to one-up each other. It seems like every other week there's a new feature or design that sets the latest release apart from the last.
And while it can be tough to keep up with the Joneses, or in this case, the Andre Youngs,  it's important to know what's out there so you can make an informed decision when it comes time to purchase a new pair of headphones.

Here's a breakdown of some of the key features of Beats by Dre, Apple and Bose ear bud headphones.
Beats by Dre was founded in 2006 by Dr. Dre and Jimmy Iovine.
The company was acquired by Apple in 2014 for $3 billion. Beats by Dre is known for its trendy design and celebrity endorsements.The company's most popular product is its line of "Beats Solo" headphones.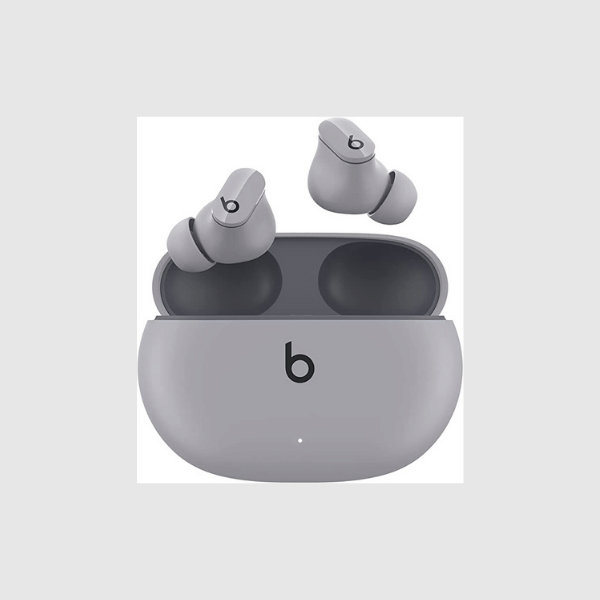 Bose was founded in 1964 by Dr. Amar Gopal Bose. The company is headquartered in Framingham, Massachusetts, and has over 8,000 employees worldwide. Bose is known for its high-quality sound systems and noise-cancelling headphones.
The company's most popular product is its line of "QuietComfort" noise-cancelling headphones.
When it comes to headphones, it really depends on what you're looking for. If you want a trendy pair of headphones that will make you look good, then Beats by Dre is the way to go.
However, if you're looking for a pair of headphones with superior sound quality, then you should opt for Bose. Either way, you can't go wrong with either brand!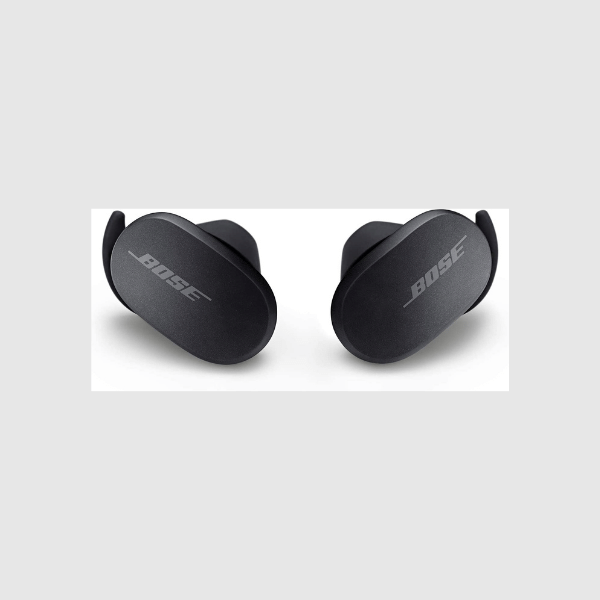 The Apple AirPods Pro (2nd Generation) Wireless Earbuds are the next step in the AirPods line. They offer up to 2X more active noise cancelling, adaptive transparency, personal spatial audio, and a magsafe charging case.
These headphones are perfect for iPhone users who are looking for an immersive audio experience.

Listening to music, audiobooks, or podcasts on the plane is a great way to pass the time, but it won't be enjoyable if you don't have good quality headphones.
Invest in a pair with noise-cancelling capabilities that will block out external sound and allow you to truly enjoy your audio selection.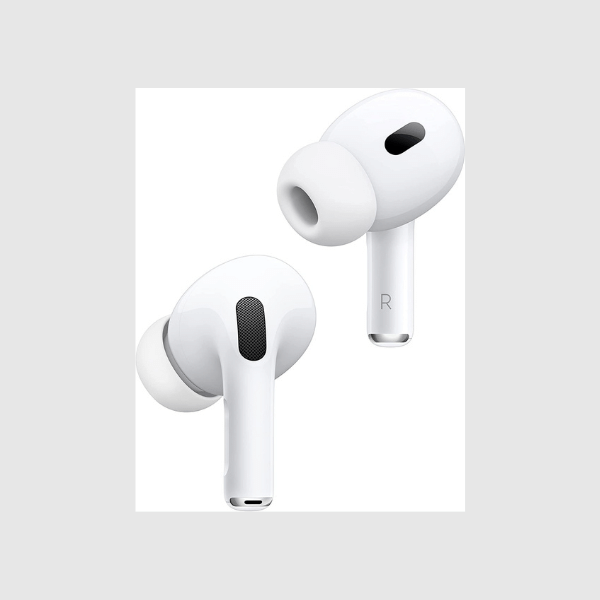 Special Buying Guide: Must Have Travel Accessory, the AirFly, One of the Hottest New Tech Travel Essentials
Twelve South AirFly Pro Wireless Transmitter/Receiver with Audio Sharing for up to 2 AirPods.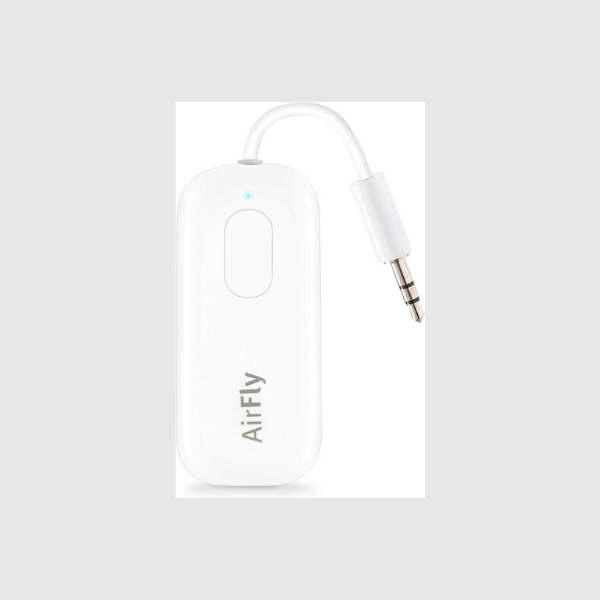 The Best Travel Blankets to Cozy Up With on Your Next Trip
Traveling can be tough - long hours spent in transit, cramped airplane seats, and often less-than-ideal sleeping arrangements. But there's one thing that can make all of those discomforts a little more bearable: a good travel blanket, ask any flight attendant, it's always best to bring your own.

A cozy blanket can transform a cold, uncomfortable plane cabin into your own personal oasis. It can turn a fitful night's sleep in a hotel room into a restful slumber.
And it can make even the most stressful journey feel just a little bit more like home even if you are miles from your final destination.

But with so many travel blankets on the market, how do you choose the right one for you? Never fear, we're here to help. We've rounded up some of the best travel blankets out there, so you can pick the perfect one for your next trip.
1. The Blue Hills  Travel Blanket is made from microplush and is lightweight and compact, making it perfect for taking on the go. It comes in a variety of colors , so you're sure to find one that suits your style.
Plus, it comes with its own carrying case, so you can easily pack it up when you're done using it.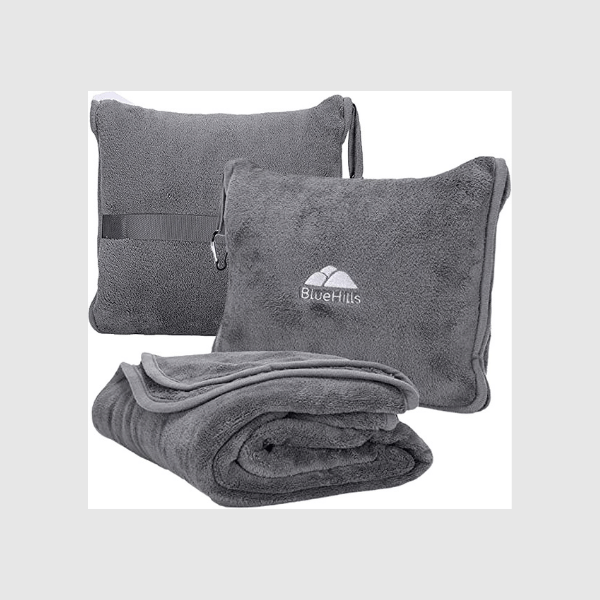 2. The Threadmill Travel Blanket is another great option if you're looking for something made from natural materials.
It's made from 100% bamboo, which is not only extremely soft but also naturally temperature-regulating.
That means it will keep you warm in chilly weather and cool in warm weather - perfect for unpredictable spring and fall days.
Plus, it comes with its own storage bag, so you can easily pack it away when you're not using it.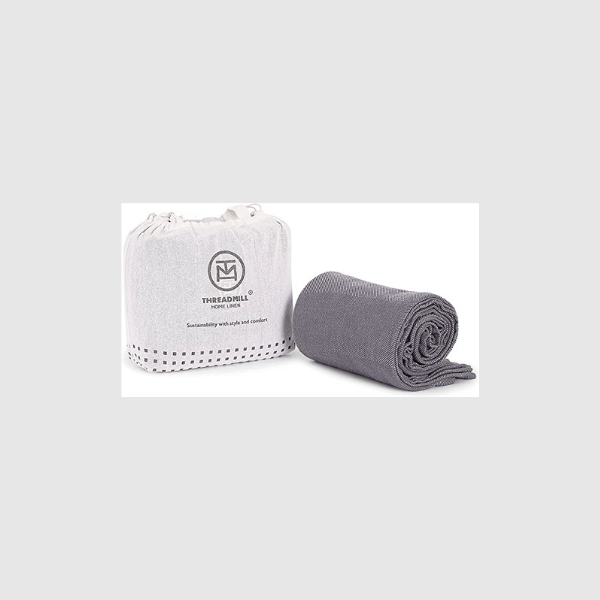 3. The Travelrest 4 in 1  Puffy Plush Travel Blanket is the way to go if you're looking for an ultra-cozy option. It's made from microfiber polyester that's super soft and fleecy, making it perfect for snuggling up with on long flights or chilly nights.
And if you tend to get overheated when you sleep, don't worry - this blanket is also machine-washable, so you can easily keep it clean and fresh for your next trip.
No matter where your travels take you, having a cozy travel blanket on hand will make the journey that much more enjoyable. So don't wait - pick up one of these amazing blankets today and get ready to relax in style on your next trip!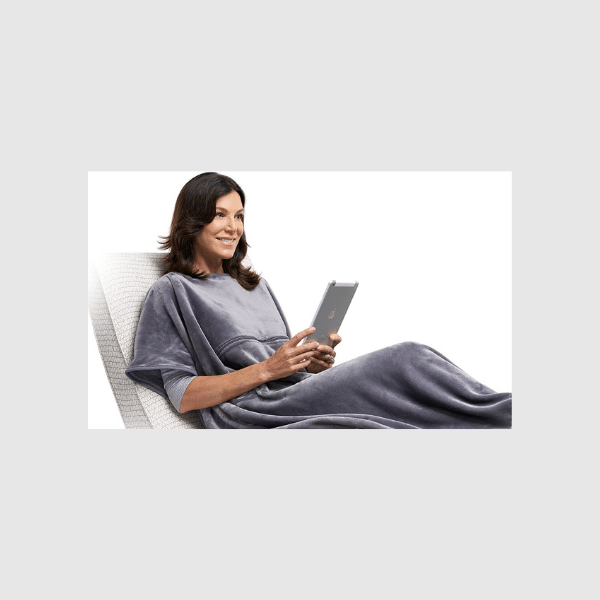 Physix Gear Sport Compression Socks for Men & Women.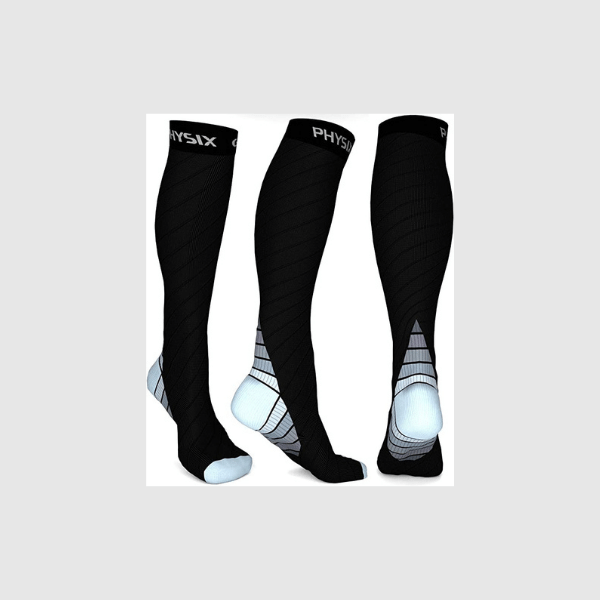 The Best Travel Entertainment Has Nothing to Do with Screens
We've all been there. You're stuck on a long flight/train ride/road trip with nothing to do. You've exhausted your music playlist, you've read all the books you brought (or, let's be honest, you didn't bring any because you wanted to travel light), and your phone battery is precariously close to dying.

But don't worry! There are plenty of screen-free travel entertainment options out there for your next long haul flight.

Here are a few of our favorites.
1. Play cards, charades or other quiet games with your travel companions.
2. Bring a sketchpad and draw/paint your surroundings.
3. Write postcards, or even letters, to friends and family back home.
4. People watching, remember don't hurt anyone's feelings.
5. Read a map and try to guess where you'll be at the end of the day, or week, or month, depending on how long your journey is.
6. Make up stories about the people around you.
7. Jot down ideas for activities when you arrive, blog posts, articles, or even novels that come to you while you're on the go.
8. Apply a skincare mask and meditate or do some other form of relaxation/mindfulness exercises.
No matter how long your journey is, there's no need to be bored!
With a little imagination, you can find plenty of ways to entertain yourself without using screens.
So put away your laptop, power down your phone, and enjoy the ride!
With these travel accessories in tow, you're sure to have a comfortable and enjoyable journey no matter how long it takes. So don't forget to pack them on your next trip!
This article was written to help inform travelers on the best travel accessories for long flights. We hope you found it useful in making your next journey more comfortable and enjoyable.

Happy and safe travels and bon voyage!

Thank you for taking the time to visit today. We hope you have found your next favorite thing here on FashionRatings.com and we look forward to you visiting again.
As Amazon Ambassadors we may earn a commission on qualifying purchases made through our site and links, at no cost to you. Happy Shopping 🛍