Makeup novices rejoice! This blog post will teach you everything you need to know about the graphic eyeliner trend that is sweeping the beauty industry by storm.
For those of us who were not blessed with the skill of applying winged eyeliner or can't even fathom the thought of drawing a straight line on our eyelid, there is still hope!
Graphic eyeliner is fun, easy, and anyone can do it. Sharp lines and geometric shapes or a floating line. You can use a neutral shade or striking colors and neon shades.
Trust me, if we can do it...so can you and here's a step-by-step guide to help you along the way.
They say that variety is the spice of life, and when it comes to makeup, that adage couldn't be more true.
Whether you like to keep your look natural or go all out with a bold smokey eye, there's definitely a shade (or twelve) of eyeliner out there for you.
While some may stick to their standby black liner and precise lines day in and day out, we say why not experiment with color?
After all, life is too short to play it safe all the time. Ready to take your liner game up a notch? Keep reading to find out which hue is right for you.
Always start with a clean canvas. Make sure your eyelids are free of any oils or makeup so the liner will have something to cling to.

If you have watery eyes, I also recommend doing your liner before putting in your contacts or false lashes, if you wear them.
No one likes having their perfectly good wing ruined by a rogue tear!
Time to get drawing! Starting at the outer corner of your eye, draw a line as close to your lash line as possible. The key here is to go slow and be as precise as possible.
Once you get to the inner corner of your eye, stop and take a look in the mirror. If everything looks even, great!
If one side looks heavier than the other, go back and fix it until it's symmetrical.
Not everyone is born with the innate ability to apply perfect winged liner...but that doesn't mean we can't enjoy colorful and fun eyeliner too!
Graphic eyeliner is easy and anyone can do it with a little bit of practice.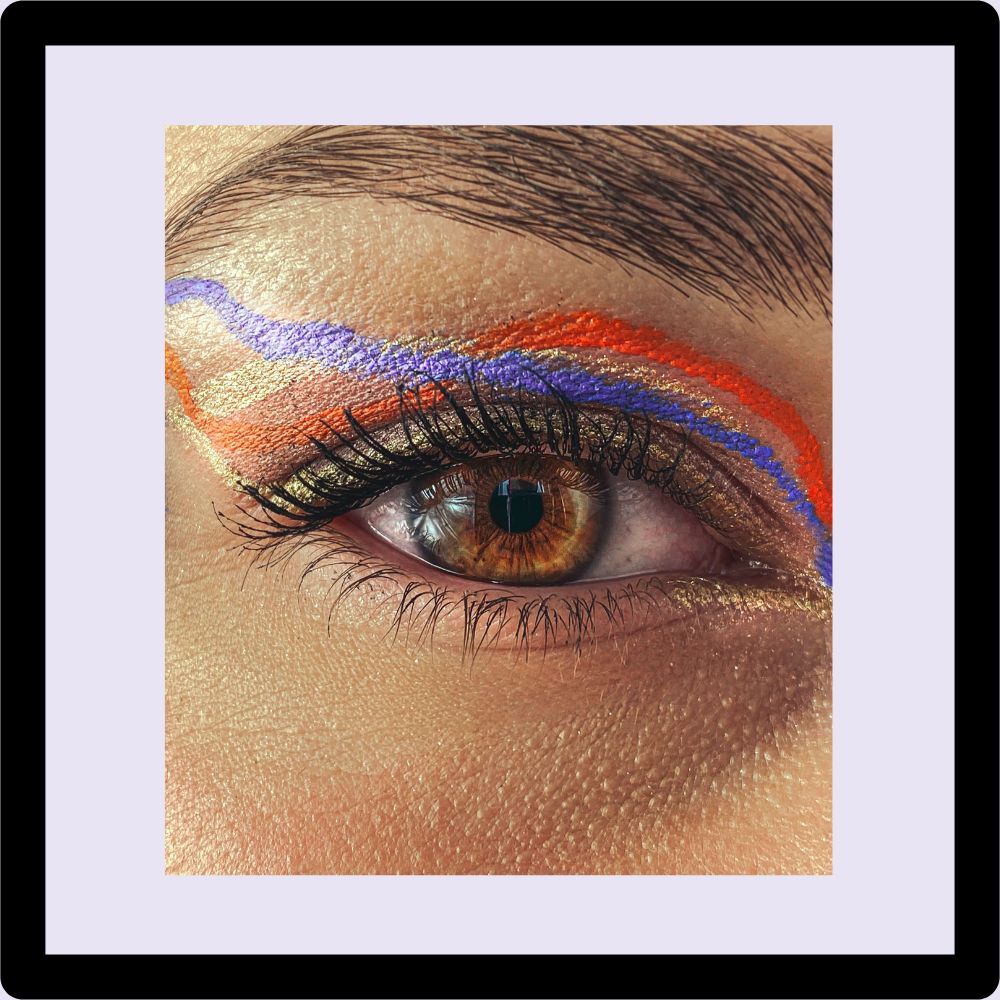 Never again will you have to watch enviously as your friends strut their stuff with perfectly winged tips and colorful designs.
With a little bit of practice, you'll be able to create any number of looks, from classic and elegant to fun and funky just like professional makeup artists.
So grab your makeup bag and let's get started!
Step One: Choose Your Colors
The first step is to choose the right colors. When picking your colors, it's important to consider both the shade of your eyes and the overall look you're trying to achieve.
If you want a more natural look, opt for colors that are similar to your skin tone or lip color. For a bolder look, go for colors that contrast with your eyes or skin.

And if you're really feeling adventurous, mix and match different colors!  You don't have to be a professional makeup artist, just remember to always start with lighter colors and then build up to darker shades.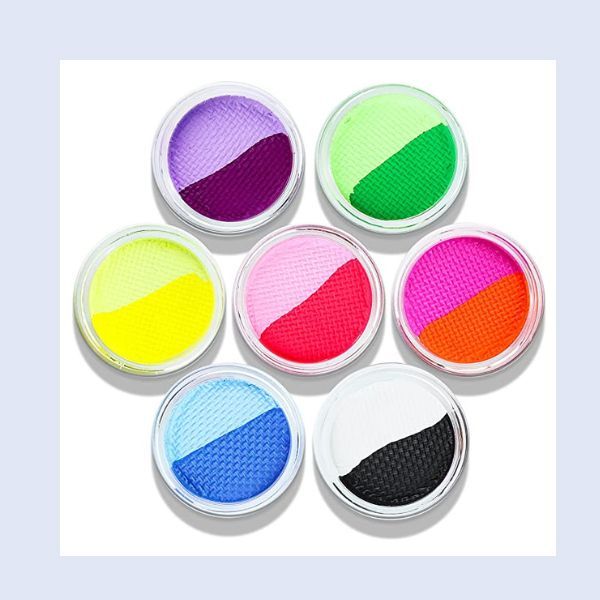 Green: For the Nature Lover
If you're someone who loves being outdoors and communing with nature, then green eyeliner is the perfect choice for you. This hue will make your eyes pop without looking too harsh or unnatural. Plus, it's a great way to add a little bit of color to your look without going too crazy.
Pair green liner with nude lips and a touch of mascara, and you're good to go.
           Blue: For the Free Spirit
Is bohemian chic your thing? If so, blue eyeliner is the way to go. This fun and playful color can be dressed up or down depending on how you wear it.
For a more casual look, try lining your lower lash line with blue liner and finishing things off with mascara. Or, if you're feeling daring, go for an all-over blue cat eye. Trust us, you'll turn heads wherever you go.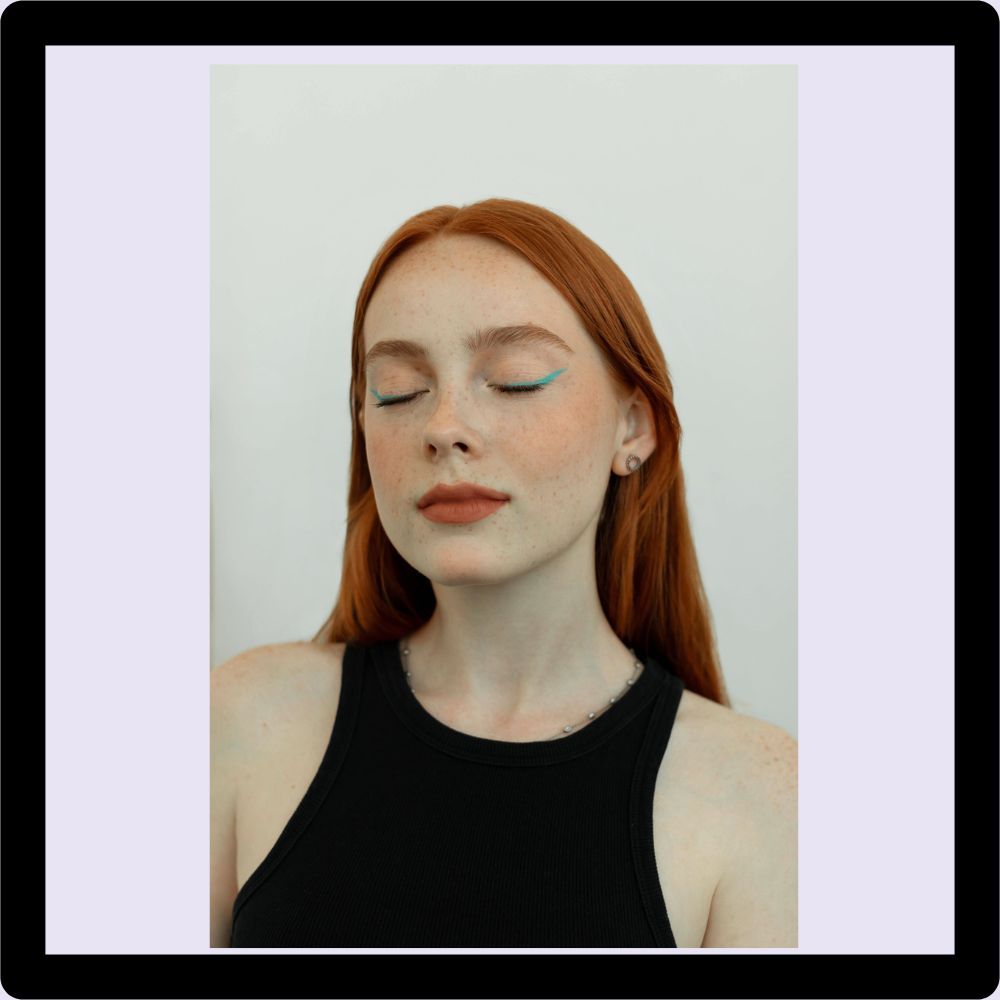 Purple: For the Drama Queen
There's no denying that purple eyeliner makes quite a statement. So if you're someone who loves attention and isn't afraid of a little drama, then this liner is definitely for you.
To really make your eyes pop, try pairing purple liner with metallic eyeshadow in a similar hue. And don't forget the falsies! Extra long lashes are a must when rocking this look.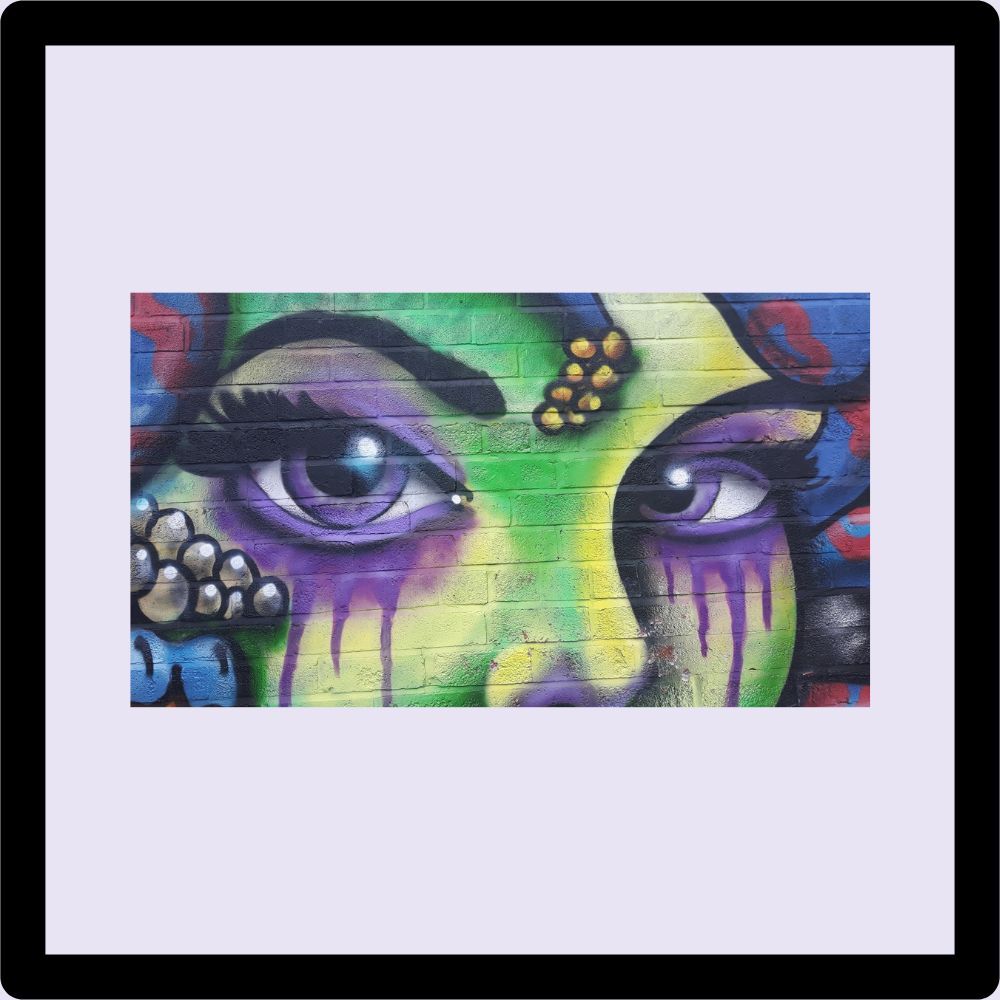 Step Two: Create Your Base
Once you've chosen your colors, it's time to create your base. Start by applying a nude eyeshadow or primer all over your lid, up to your brow bone.
This will help create a smooth canvas for the rest of your makeup and make the colors pop.
Then, use a pencil eyeliner in a dark shade to draw a thick line along your upper lash line. This will be the foundation, so take your time and make sure the line is even.
If you make a mistake, don't worry! Just grab a cotton swab dipped in makeup remover and lightly go over the area until it's perfect.
Step 3: Add Your Colors
Now it's time to start adding color!
Decide which color you want to use. This should be based on both the occasion and your personal preference.
If you're going for a night out on the town, a bright color might be fun. If you're just trying out liners for the first time or are going for a more natural look, start with brown or black.
Using either an angled brush or a cotton swab, apply your lightest color along the outer edge of the dark line you created in Step Two.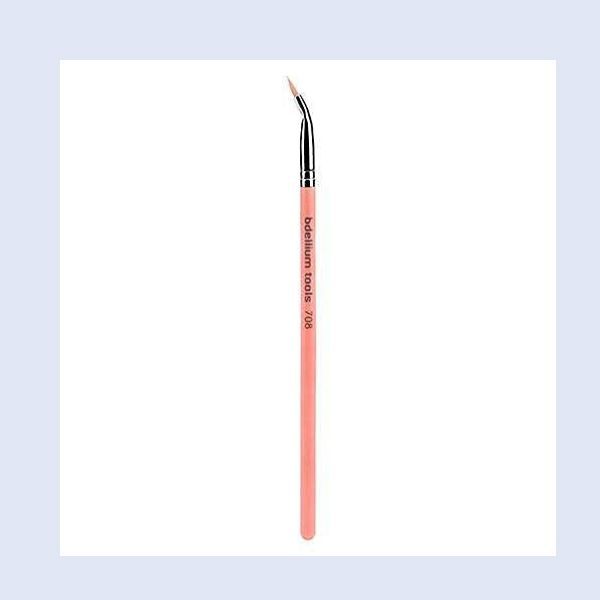 Then, working inward towards the inner corner of your eye, using an angled liner brush add progressively darker colors of graphic liner until you reach your desired effect.
Remember to blend each color smoothly into the next so there are no harsh lines. Once you're happy with your design, add mascara or Fix Plus setting spray, Urban Decay also has a nice product, to help set everything in place.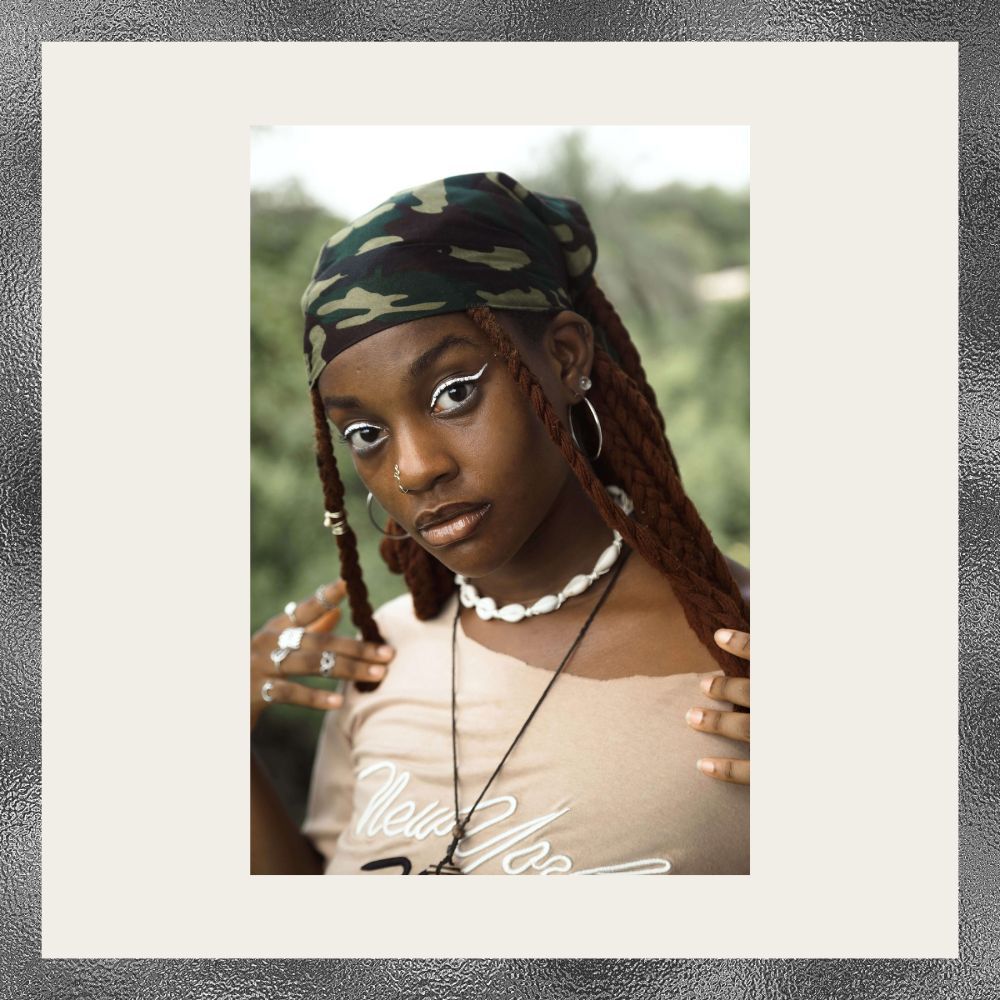 Once you're happy with your liner, it's time to add some lashes! If you're wearing falsies, apply them now (being careful not to ruin your newly painted line in the process).
If you're going Au Natural, simply curl your lashes and add mascara.
And that's it! You've accomplished graphic color eyeliner without losing an eye in the process. Pat yourself on the back...you deserve it!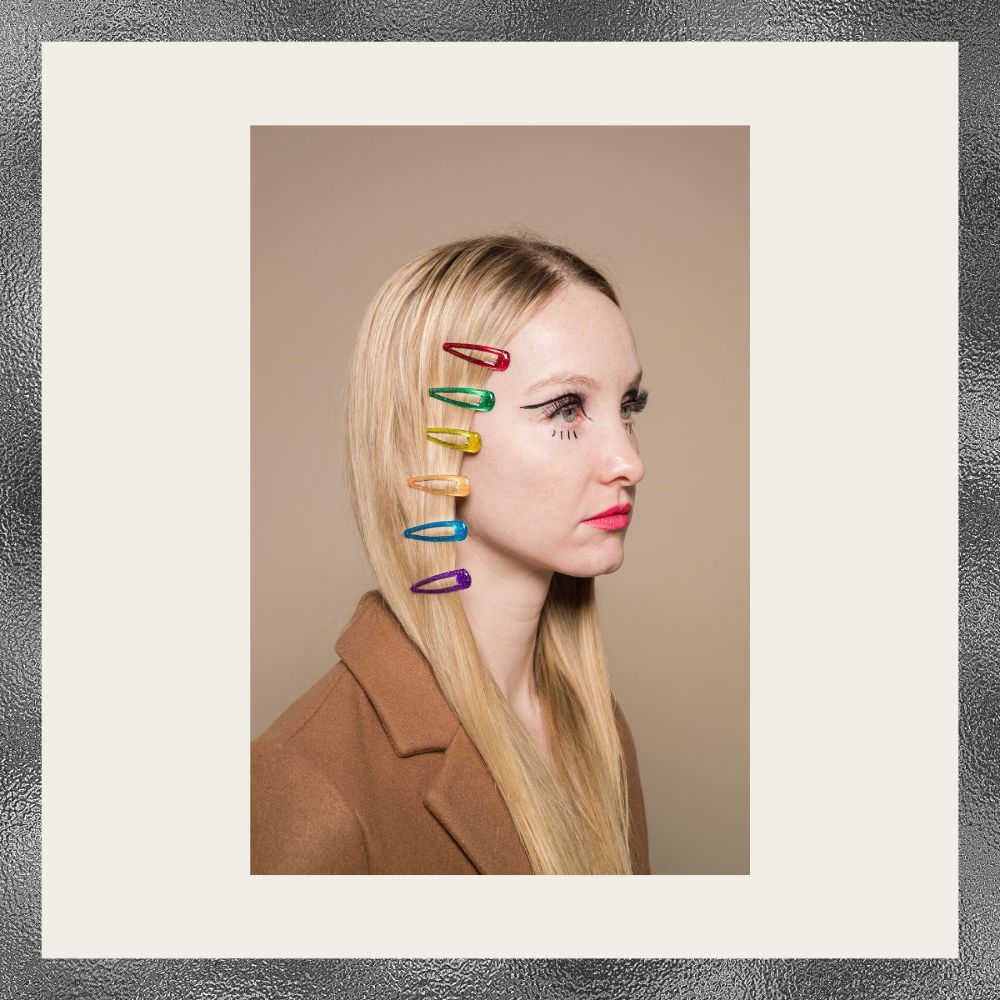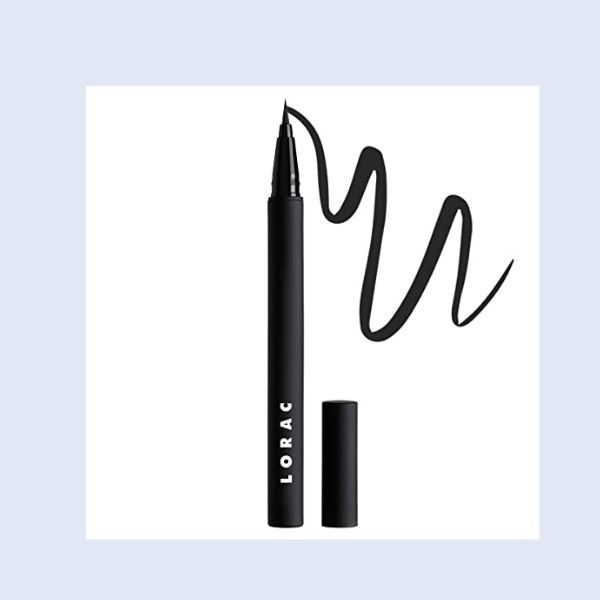 And that's it! You've now mastered the art of graphic color eyeliner.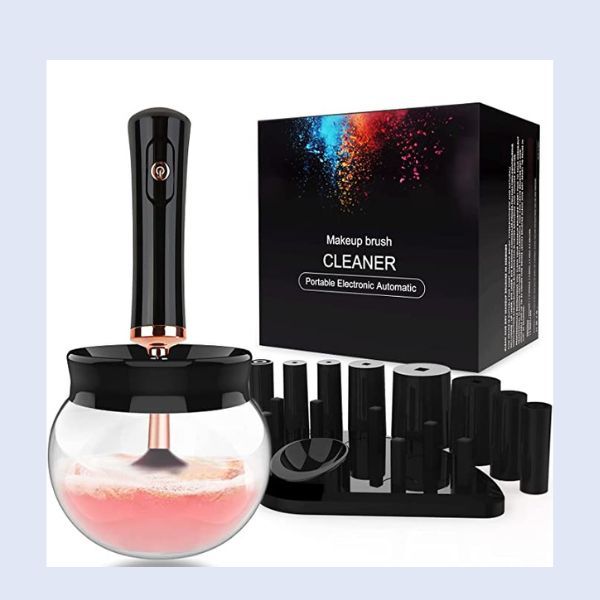 FAQs:
What is used for graphic eyeliner?
There are a few different products that can be used for graphic eyeliner.
Some people use black liquid eyeliner to create a sharp, precise line. Others use a dark eye shadow and an angled brush to create a softer, more smudged look.

And still, others use a white eye pencil to create a base for other colors. experimentation is the key! play around with different products and techniques until you find what works best for you.
How do you make graphic eyeliner?
To make graphic eyeliner, you'll need a few things: black eyeliner, white eyeliner, and a thin brush. First, line your top lid with black eyeliner.
Next, take white eyeliner and draw a thin line on top of the black liner. Finally, use a thin brush to blend the two lines.
Voilà! You've got graphic eyeliner.
Can you use eyeshadow as graphic eyeliner?
There are a few ways to do this. You can use an angled brush to apply eyeshadow in a thin line across your upper lash line, or you can use a pencil liner to draw a thicker line and then go over it with eyeshadow.
Experiment with different techniques and products until you find what works best for you.
What are the different types of eyeliners?
There are three types of eyeliners: liquid, pencil, and cake.

Liquid eyeliners are the most common type. They come in a small bottle with a brush applicator. The applicator is usually very thin, which makes it easy to create a precise line. Liquid eyeliners usually dry very quickly, so they're perfect for creating a sharp line.
Pencil eyeliners come in a variety of colors and textures. They're easy to use because they create a natural line that can be blended easily.

Cake eyeliners are made with powder and oil, so they're long-wearing and water-resistant. They also come in a variety of colors and textures.
How do you do graphic eyeliner on hooded eyes?
When doing eyeliner on hooded eyes, you want to avoid drawing a line that is too thick or heavy, as this will only make your eyes look more hooded. Instead, opt for a thin and delicate line.
You may also want to try using a pencil liner instead of a liquid or gel liner, as pencil liner is easier to control and can be swept along the lashline in a light and feathery way.
Is it painful to do eyeliner embroidery?

No, it's not painful to do eyeliner embroidery. It's a relatively quick and easy process that can add a lot of character and dimension to your eyes. Here are a few tips to help you get started:
Use a thin brush with short bristles for the best results.
Start by drawing a very thin line at the inner corner of your eye and then work your way outwards.
Be sure to press the liner into your lash line for maximum staying power.

Can you use eyeliner to draw tattoo?
Yes, you can use eyeliner to draw a tattoo. However, it is important to make sure that the eyeliner is waterproof and non-toxic. You should also avoid using eyeliner near your eyes, as it could cause irritation or infection.


Which eyeliner is better liquid or sketch?
Some people find liquid liner easier to use, while others prefer sketch liner for the thicker line it provides. Ultimately, it's up to the individual to decide which type of liner they prefer.

With these easy steps, anyone can create beautiful eyeliner looks at home.
Just remember to start with a light hand and build up gradually until you reach the desired effect. And most importantly, have fun! Experiment with different colors and designs until you find what works best for you.
Thank you for taking the time to visit today. We hope you have found your next favorite thing here on FashionRatings.com and we look forward to you visiting again.
As Amazon Ambassadors we may earn a commission on qualifying purchases made through our site and links, at no cost to you. Happy Shopping 🛍